Hi Everyone,
My mom is a breast cancer survivor, and we've been doing the Making Strides walk every year for the past 6 years. This year, my friend Jen and I decided to make a cake for my mom using the pink ribbon theme. My mom also loves Longaberger baskets, so we decided to incorporate that in as well. this is what we came up with: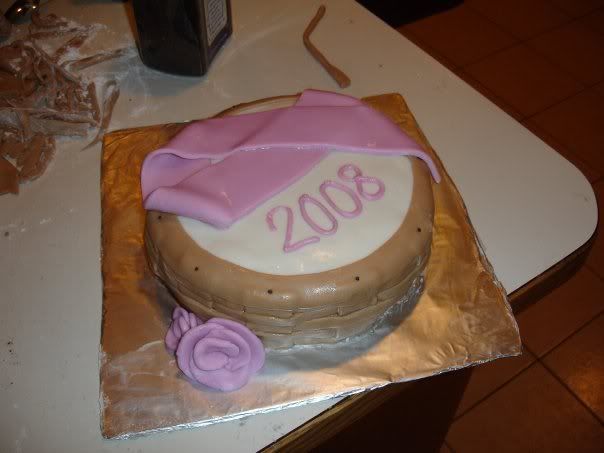 Here's a close-up of the side: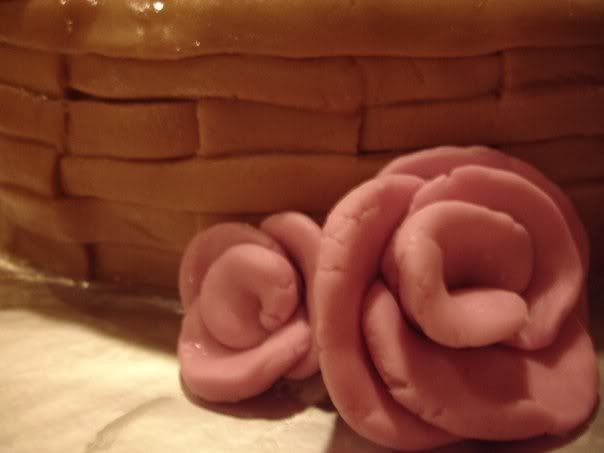 This was the first fondant cake either of us had made, and we're pretty pleased with the results. We made marshmallow fondant, and the cake is a vanilla butter cake with sprinkles inside. The buttercream frosting was also made from scratch.
We ended up with a lot of extra fondant (We originally werent sure how much fondant we'd need, so we made the recipe x 1.5) so we decided to make another cake just to use up the rest of the fondant. It's creepy witch hands holding a book: