After some nervewracking post-office drama, I received today from Lootyaj! It was doubly nice because the package came right as I was on my way out the door. So, without further ado, pics: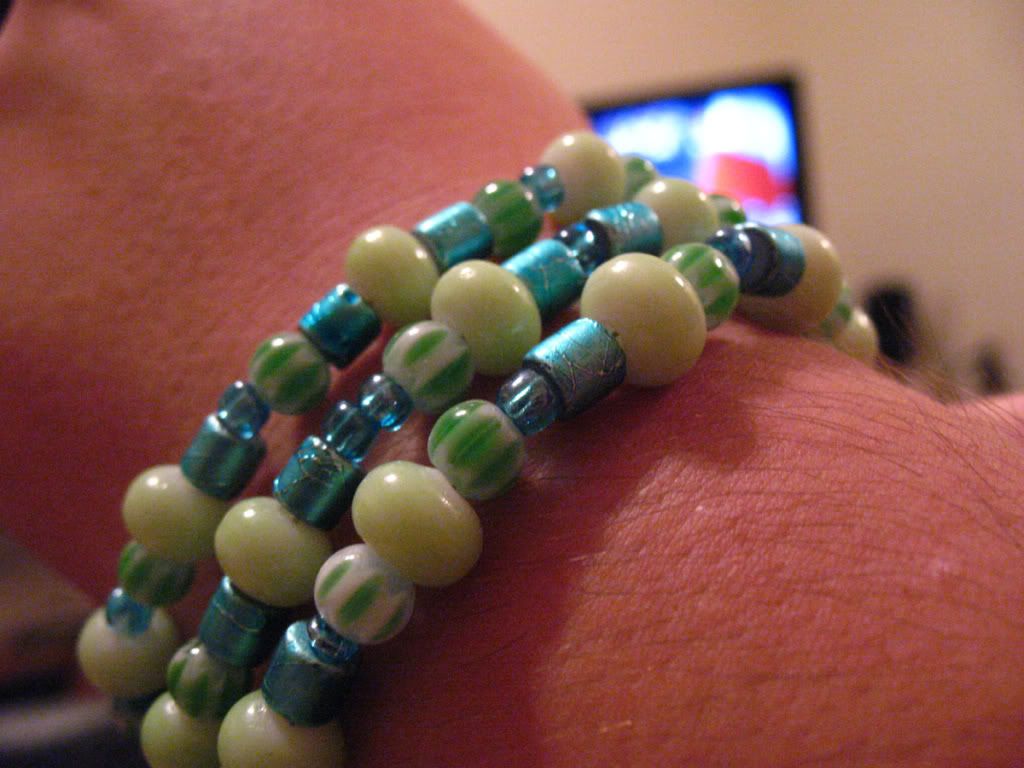 She made me this gorgeous bracelet that goes with two of my themes! The beads are green and reminded her (and me!) of mermaids. I took this picture while watching the opening ceremony of the Olympics. :-) It actually matched what I wore today, so I've already worn it.
And we chose to do swap another small item as a personal swap. She sent me this stamp that she carved and that I LOVE!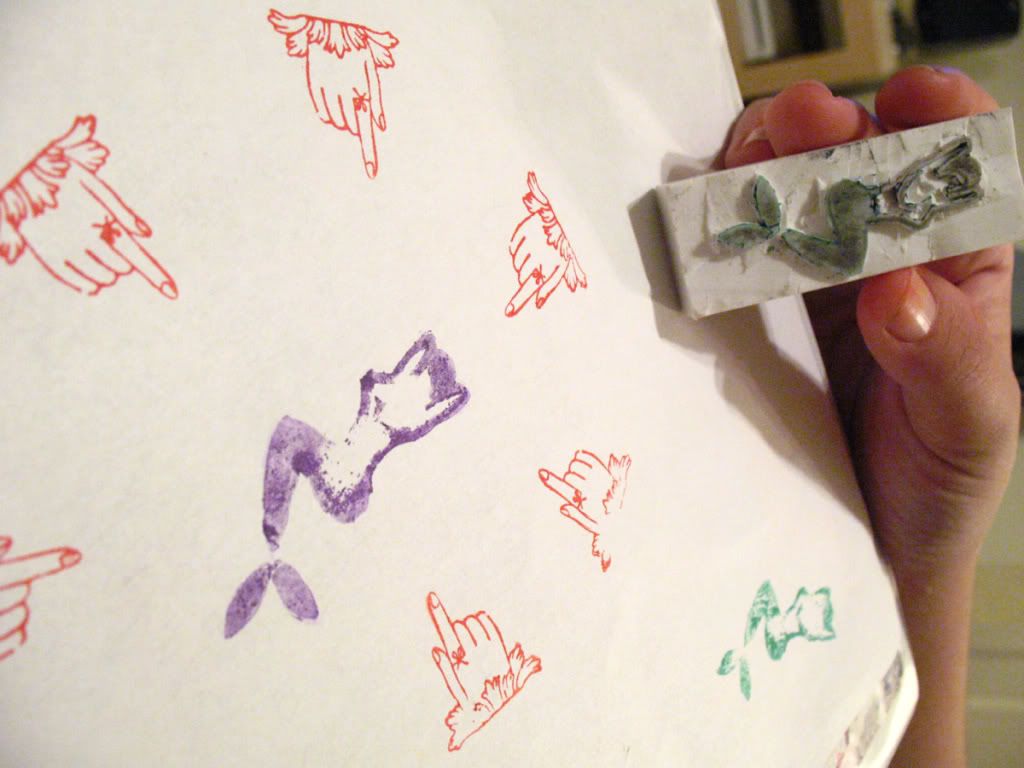 As you can see, it's already gotten some use.
Thanks, lootyaj! I love both items so much!