After taking my boyfriend to my two proms, I made him promise me that he would take me to his. When I made him promise me this though, I didn't think about how I would get money to buy a new dress (because of course I couldn't wear one of my old dresses!!).
One day though, I was working (at Jo-Anns) and found this amazing raspberry-purple silk that was clearance for $9/yard.. ON SALE 75% OFF!! This brought it down to like 2 dollars and something a yard.... and all I could think of was prom dress!! Oh yeah, did I mention that there was a coordinating silk that was something like $6/yard on sale for 75% off too? Shawl, anyone?
I wasn't completely thrilled with the outcome (I finished about a half hour before prom). The pattern was really easy.. but since I lost a bit of weight just after I made a muslin of the dress but just before the prom, I didn't have much time to alter the final dress. Thats all right, I got a lot of compliments and it did it's job.
I would definitely recommend this pattern. It worked up fairly fast. I didn't really have any complaints whatsoever about it!!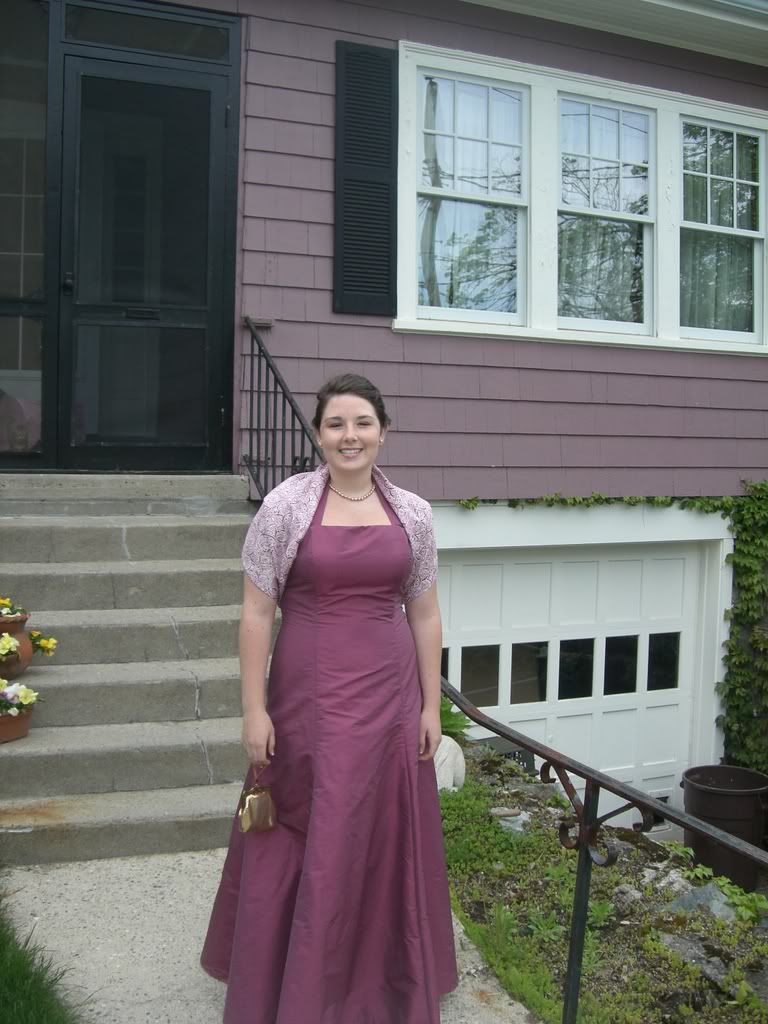 front view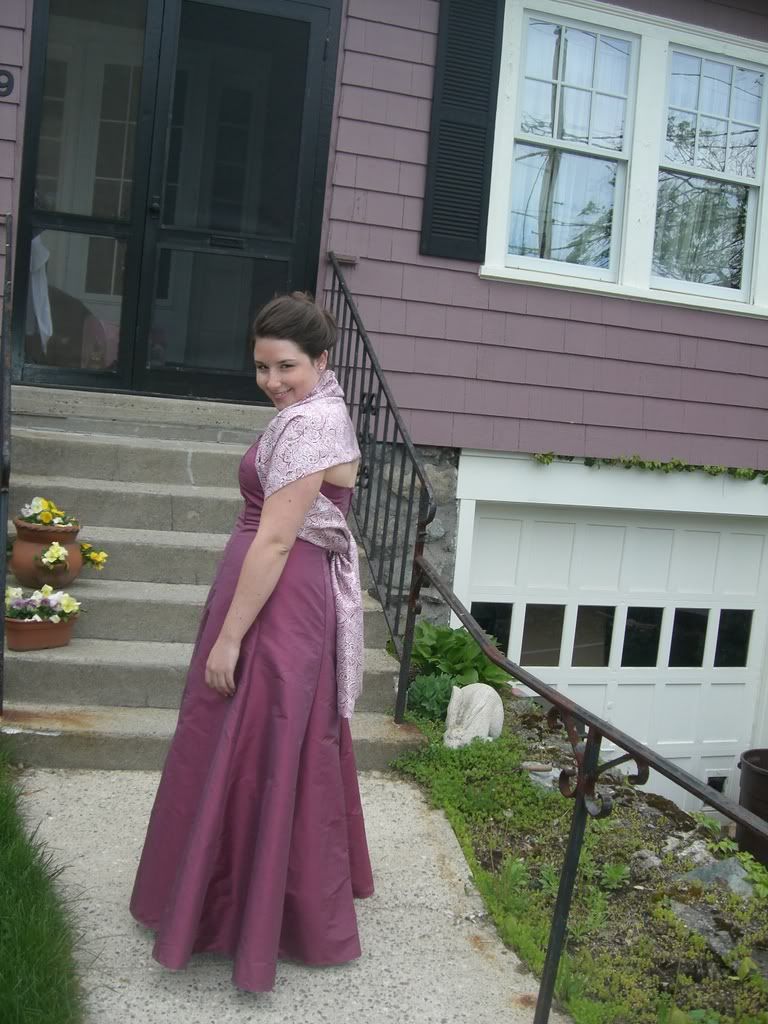 side view.. I'm not sure what the deal with this face is though.
(I apologize if the pictures are too big.. this is my first photo post and I'm not sure how to make them smaller!!)