There! I finally remembered to take & post pictures of the wonderful hoodie Aschenbly sent me!!
Here it is!: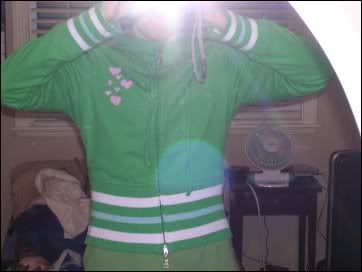 My horrible attempt at taking a full length picture in the mirror. The hoodie is slightly short, and bright green! (yeah!) It's awesome, eye catching!!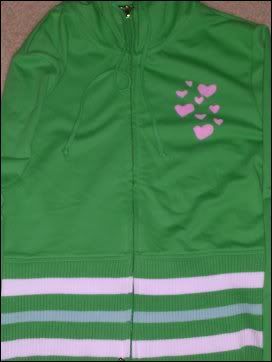 The front. I can't believe that this was Aschenbly's first time stenciling! It looks great!! (much better than my first time... >_<;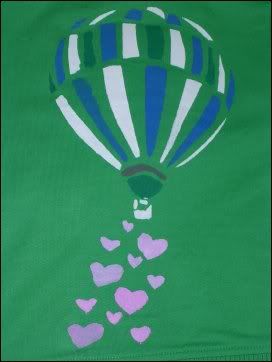 The wonderfulrific hot air balloon stencil on the back! It's awwesomme!!
I've worn it to school quite a few times, and have gotten soo many compliments on it! Everyone wants to know where I got it! When I say, some one made it for me (*stenciled it for me*) They don't believe me.. it's great! And it's so bright, it catched everyone's attention
Thanks Aschenbly!!