I've finally finished the pidge scarf I started about 2 months ago. It is going into what looks to be a very cold winter here in Australia and I was inspired by an episode of ThreadBangers that features this on it. I It was really quick to finish (which is probably a good thing seeing as I really should be working on my uni assignments). I really like the way it came out and the buttons are really cool too, even though I really wanted big wooden buttons and couldn't find any locally.
I used 6mm and Cleckheaton Merino Spun wool in charcoal.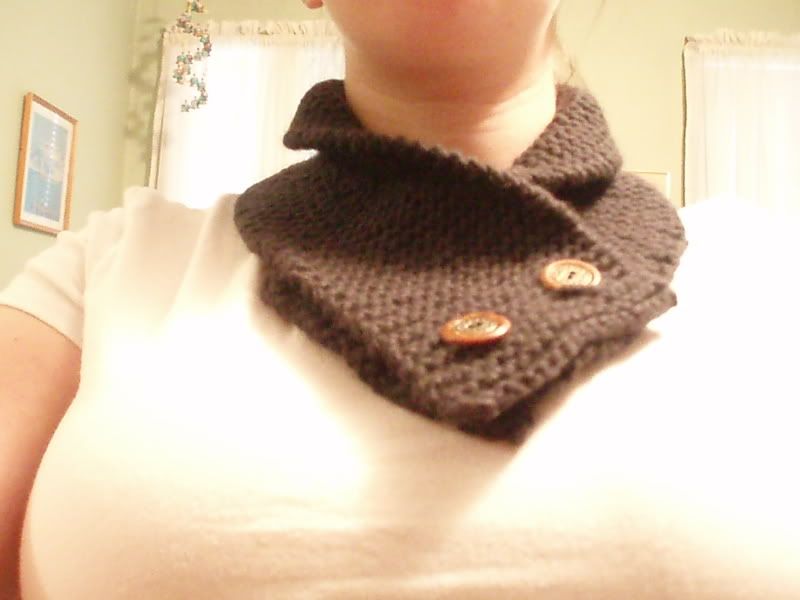 Tell me what you think!