Update: Two floral foam cones, half a pack of black fake hair, and a ton of spray glue later, I'm about halfway done with the horns.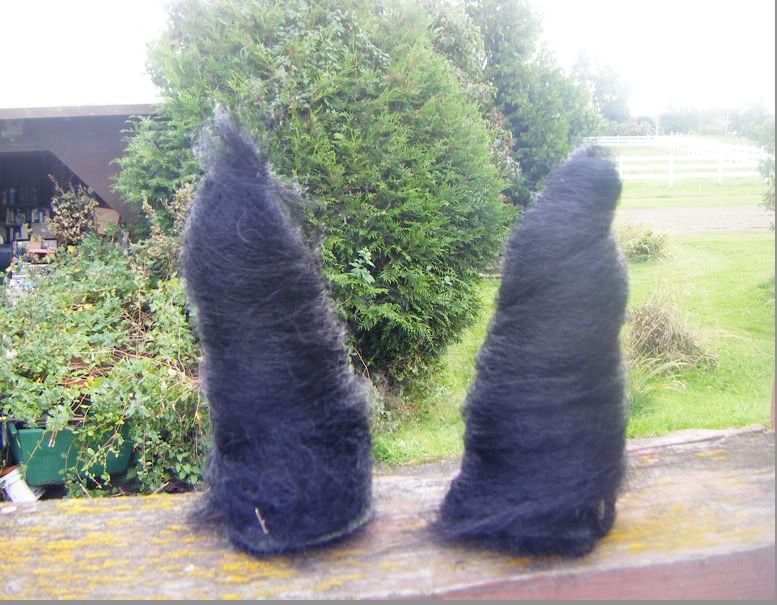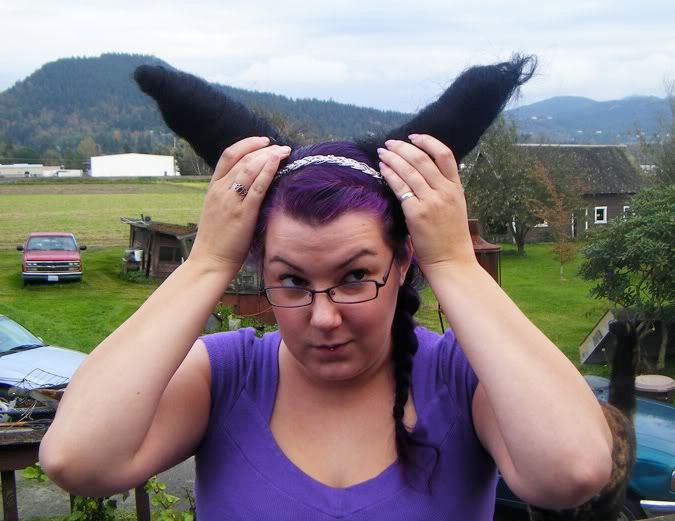 (Excuse my stupid face!)
One looks great, one looks super wonky. Mainly at the tips, you can really tell in the second pic. I would love to know what method the guy in the video used to attach the hair to the foam. I may be able to fix the one messy tip with just a bobby pin, now that I come to think of it.
I'm going to add more hair, this is the base layer of black before I add swirls of purple, so hopefully I can fix the tops then. I was even thinking about getting some little plastic pointy black horns from the Halloween store and fixing it to the tips and then affixing the ends of the purple hair to that, otherwise I'm not sure how I'm going to neaten up the ends and attach the purple hair. The spray glue didn't work too terribly well, it's ALL OVER my hands and I can't get it off. I'm thinking about steaming them once it dries, since the hair is KK it's heat-reactive and maybe it'll make the hair tighten up and stay where it is. All it would take is one snag and it would pull it all over the place. Or maybe some sort of clear sealant spray would lock it all down?
Oh well, luckily I have a few weeks to finish!