here's my latest edition. i got it on monday and this was taken the next day i think. sorry about the blurryness. i had no idea how hard it would be to take a picture of my arm.
i got him done at nathan's anthems in redding california, by vanessa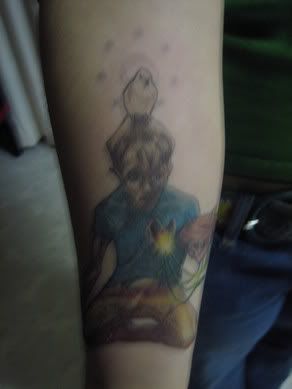 without the flash
with the flash. the colors are more like this.