I just got my package from monoped and i got some really awsome stuff
Here's everything together....The cookies are amazing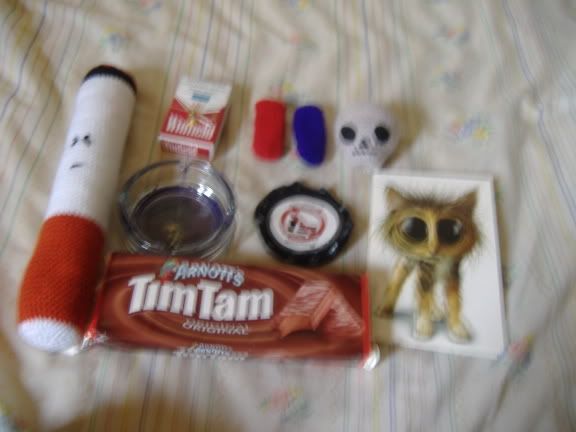 Here's a close up of the two ashtrays, one broke on the way here and it says no eating people are smoking....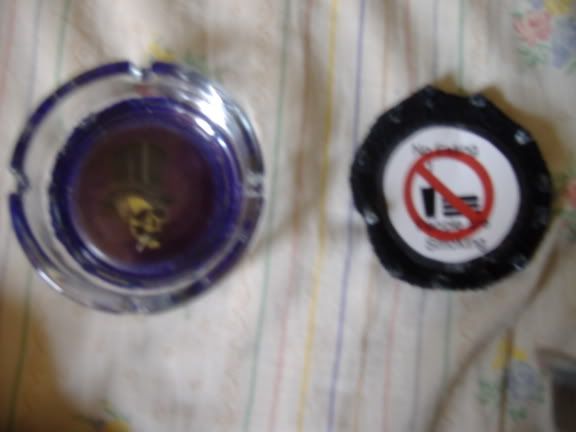 This is a really neat clock, the hands are little cigarettes...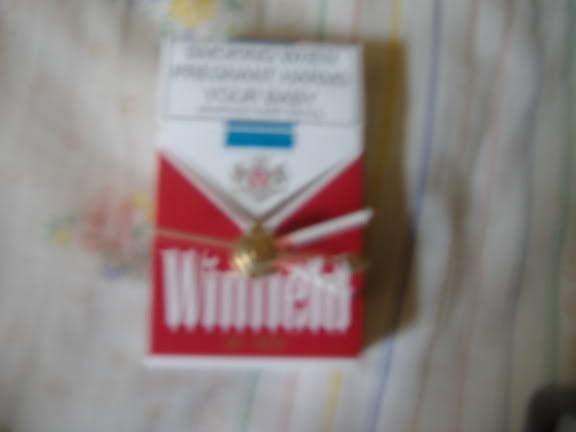 These are an awsome crotched ciggy named durrie, a couple lighter covers and a skull zipper pull...