This is my Kumagaro hat! Kuma is a bunny from the Gravitation anime/manga, and he is very loveable and pink. I first found a similar hat on a website, but it was very expsensive so I decided to make my own. I basically followed a pattern for a regular hat and sewed ears on it when I was done. I hand sewed buttons for eyes and a little mouth and nose... Everyone seems to enjoy it, and it was one of my very first sewing projects. I'm very proud of him even though he is somewhat ill-fitting.
Here he is sitting atop the George Foreman grill...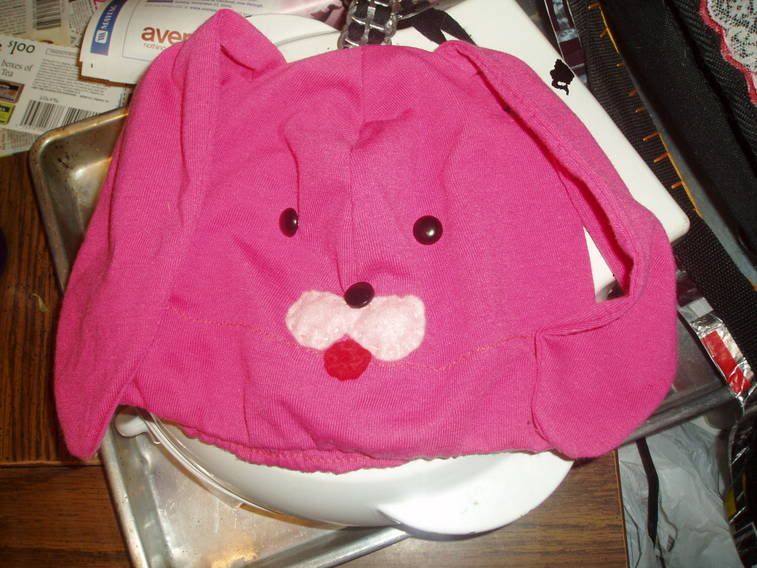 and here is a above view of him on my head!