And that is why I must make mittens and toques for the minus one million weather that has started.
Long time reader, first time poster.
Not really my best work, but they're warm.
This is a toque I conjured up for my cousin, but I am wearing it. I was making the mittens below, and thought the same idea would work for a hat, and look at that it did.
Sorry they're links, I should probably post more, and then there wouldn't be the link situation!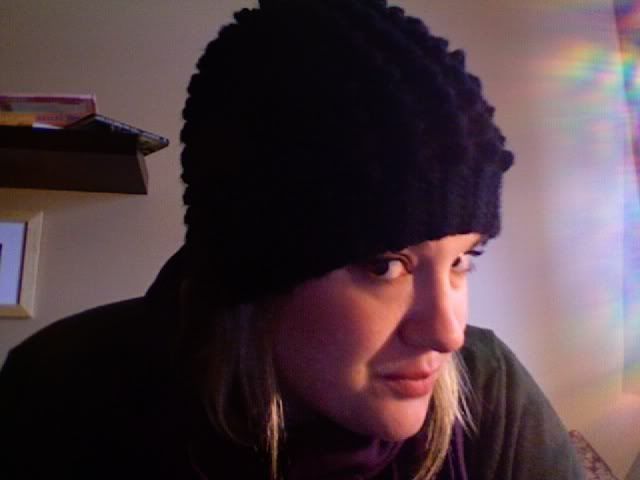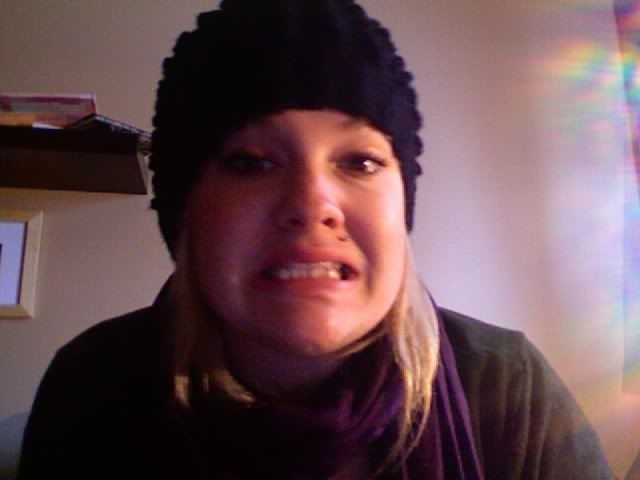 And a pair of mittens
A bit of a closer shot of the mitt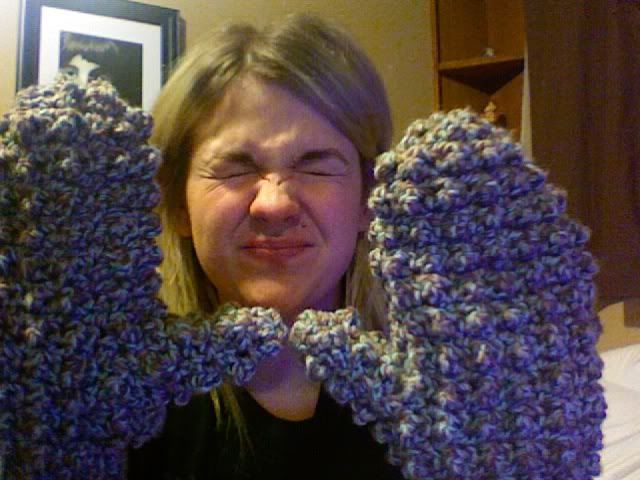 Pattern for these is found here:
http://www.crochetandknitting.com/mittens.htm
Comments/suggestions/anything appreciated!