Yup...that was my joke for the day.
Anywhoooo...I haven't posted in what seems like forever. It's a little ridiculous. So, here I am with something simple but oh so comfy.
I guess this could have gone in the general category too, seeing as the sarong was just a big sheet of material...but I'll stick to form and put it here, seeing as it did start it's life as something different.
So...without further ado...my new dress!
(please bear with me while my slowly failing camera tries its hardest to photograph black fabric
)
Front!
Back...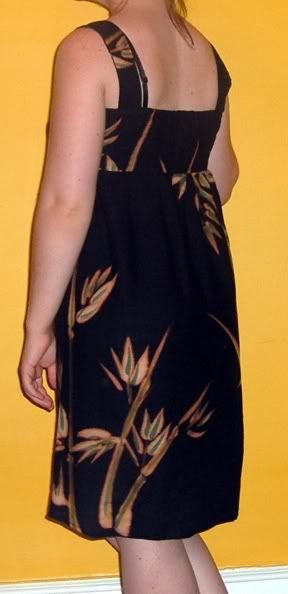 And the bust detail. Yay for useless buttons!
Thanks for looking.