This was way fun! Lemme know what you think of it!! I had this huge bead catalog laying around and there was no use for it. I saw the post about the woven magazine purse, so I decided to use it for that. It's the first time I ever made a purse out of anything.
This is the front of it: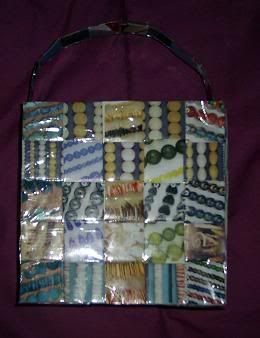 This is a top view of it: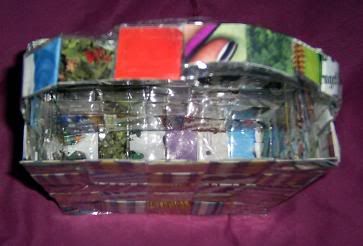 This is kind of a side view of it:
Thanks a lot for any feedback!!
I guess I have tons of extra time on my hands because I have completed my woven magazine messenger bag!!!! I think it's awesome. It's also made out of the bead catalog pages. Lemme know what you think of it!:)
This is the front of it... it has a flap that hangs down the front (obviously since it's a messenger bag but I wasn't sure if you could see it or not):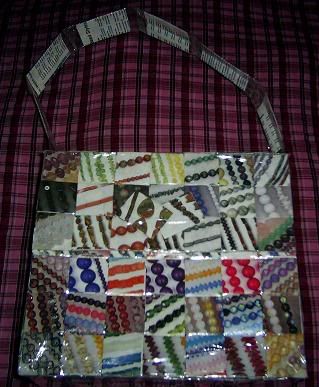 This is the back... I tried to do kind of a black and white checkered type feel with the background of the pages.. I don't know if you can tell.. It's sort of hard to catch: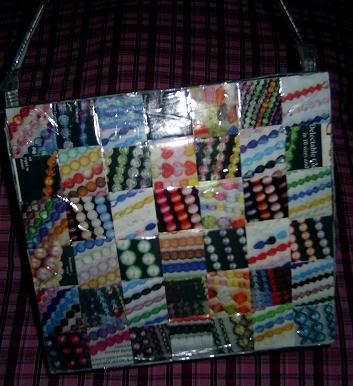 This is a side view.. I don't really know why it's necessary.
Just to show how wide it is, I guess: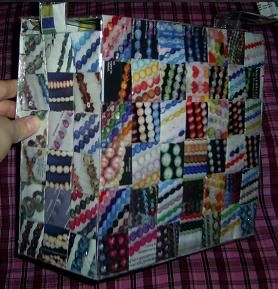 This is it opened up: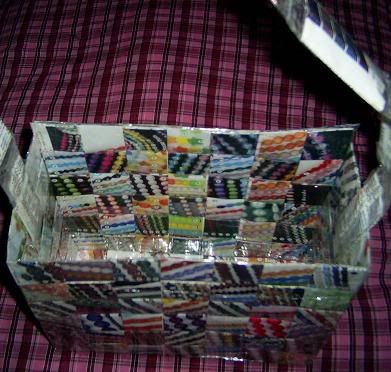 And this is the handle up close: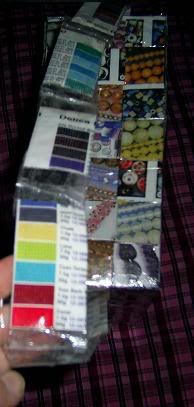 Thanks in advance for any feedback! You guys are awesome!
And yes I did get the jist of this magazine weaving stuff from craftin_pretty's tutorial which you can find here:
https://www.craftster.org/forum/index.php?topic=45643.0
I modified it a bit but I give many thanks to her for showing me how to weave magazine pages! THANK YOU SOO MUCH!!