I just finished this fun double-breasted seed-stitch jacket for my baby (due in 2 weeks) and now I want one in my size!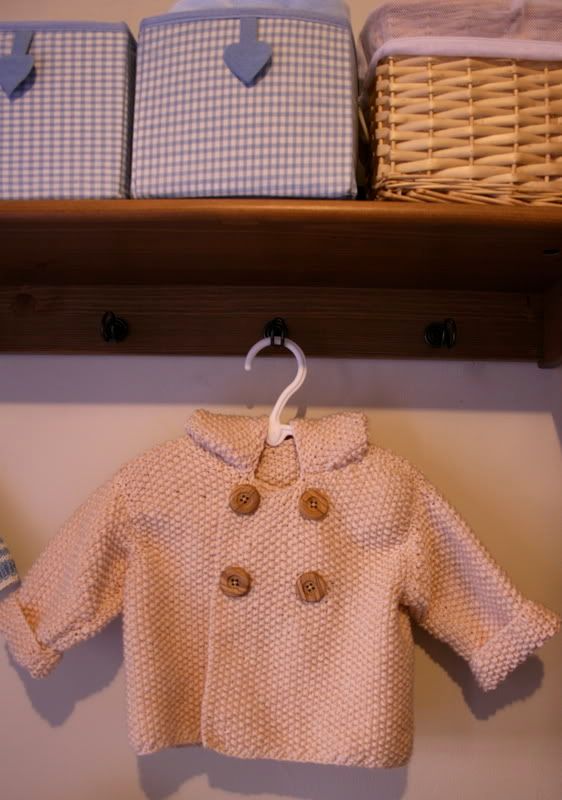 The pattern is free at the Exercise Before Knitting blog:
http://exercisebeforeknitting.com/seed-stitch-baby-jacket/
I used Rowan's Cashsoft Aran yarn (a lovely cashmere and wool blend), so this chunky jacket is sure to be warm. It took 7 skeins, though, so it turned into a bit of an investment piece at $9.50 a skein. What I like about the pattern is that it's knitted on circular needles so you can somewhat reduce the number of seams you have to deal with a the end (although the hood and sleeves must be sewn on).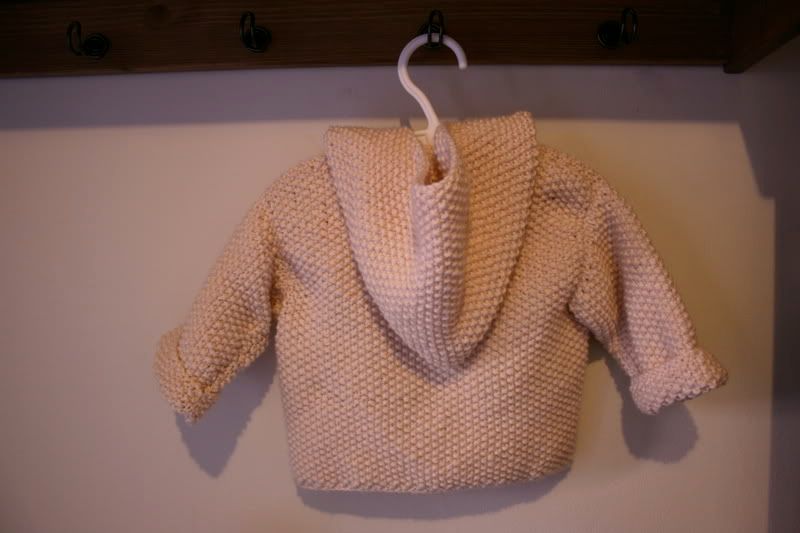 I like the double-breasted pea-coat look: