Um, guys, uh ... I kind of got hungry yesterday morning, so I made myself quite a hearty breakfast. I mean, if you had a fresh soap steak lying around, wouldn't you want to put it on the grill and cook it?
*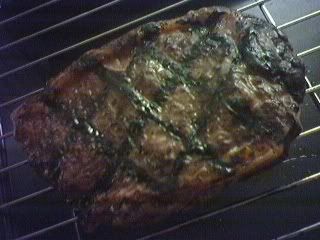 Add some eggs, garnish with parsley and pepper, and voila! Steak and Eggs.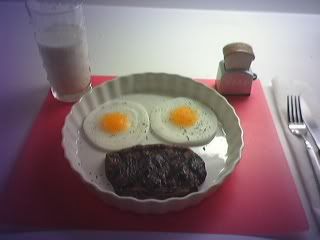 Mmmm ... Breakfast is good. And this one cleans up after itself!
See the raw steak soap at
https://www.craftster.org/forum/index.php?topic=47431.0
* Melt and Pour is suitable for carnivores and vegetarians alike!