Craft-matic's package came yesterday. She cleverly made two games out of handmade polymer clay sushis and hand-painted iridescent capiz shell plates, which complement these Asian-inspired delights. This is going to be a little image heavy. Here is the first game:
Tic Tac Roe
These were pieces about 1" big, and she made circular and also rectangular shapes to represent the X's and O's normally in the game. I love how they look and I know she must have spent a lot of time making that rice ... The ginger and wasabi are picture perfect, very nice job, the ginger is so transluscent it could really be on my dinner plate!
Game No. 2 .... Pictured Here: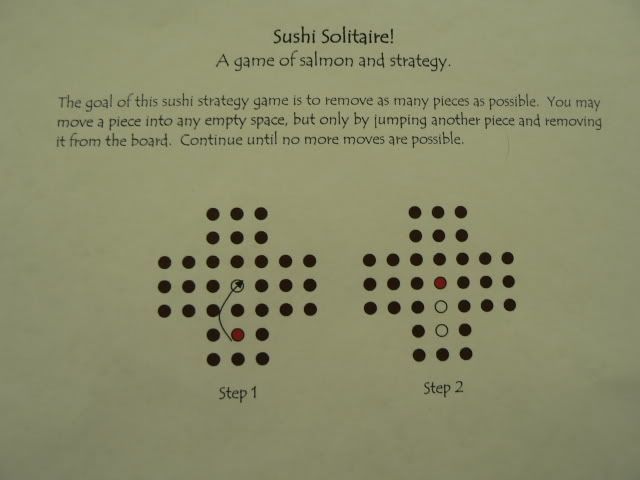 This one is sushi solitaire, with many little sushi roll slices. Great idea playing with your food! The plate was unfortunately broken during mailing -- rough handling at the post office -- but it still works!
Thanks craftmatic! Mmm mmm good.