so, craftster- long time, no see.
but school is done and summer boredom-borne creativity has returned.
one of my best friends (basically the kid bro i never had) turned 16 last week. well, he has long been enamored of the jack purcell's i painted last summer (
https://www.craftster.org/forum/index.php?topic=48002.0
), so i told him i would paint some shoes for his birthday if he so desired.
this is the outcome: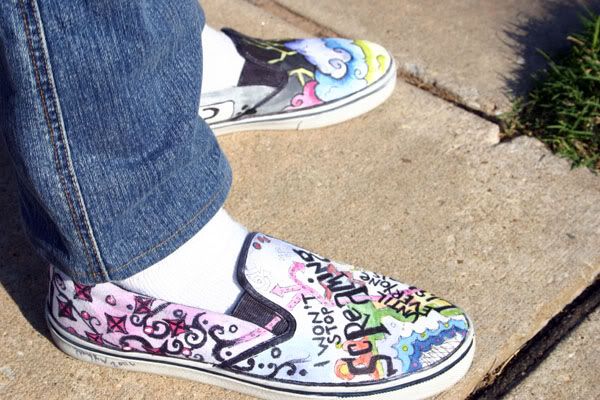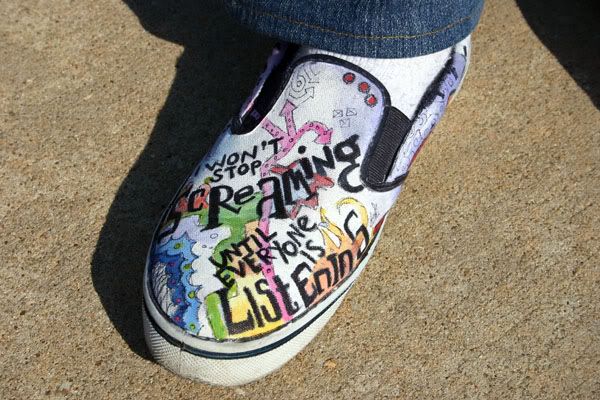 the text says "i won't stop screaming until everyone is listening." it's from a song by remembering never. i don't like them (hardcore is not my thing), but my friend loves 'em, and i liked the lyrics in respect to the style i was going for.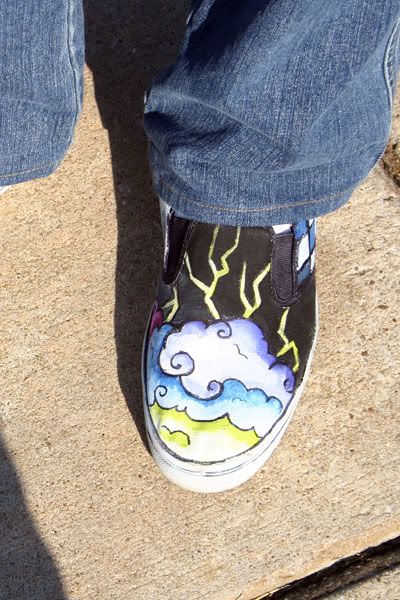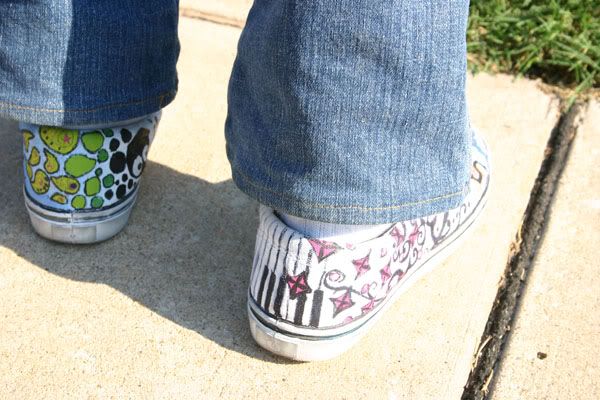 and here's the recipient sporting them: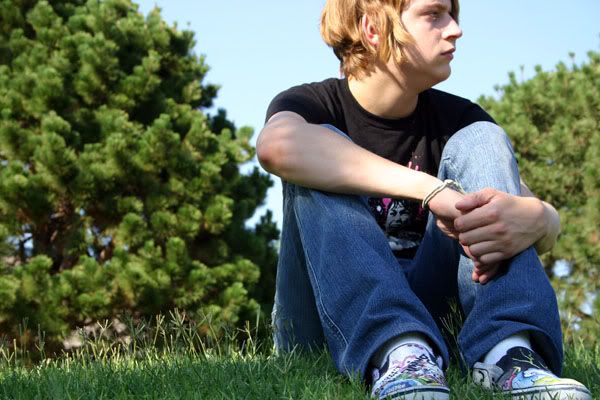 project soundtrack:
snails
- the format
your favorite weapon
- brand new
thanks for your time, craftsters.