my best friend and I have the same birthday, and we seem to share it with a million other people. i was talking to her today about what we were going to do for our birthday and she mentioned that she was baking a cake for our friend whose birthday is the day before ours and one for his dad, the same day as ours, and one for me... and *sob* no one was making her one... (she ought to know better)
i've been planning to make her something for a while, but she's a bit of a cake decorator herself. she threw two birthday parties for the youngest of the family she making two more cakes for... she's a bit of a party planner and she can make a seriously mean cake. for the two parties she threw, she made a pirate cake with a beard and eyepatch and striped shirt (below)... the year after that, we made a monster eyeball cake like the cupcakes below... she's made a cupcake mountain with all sorts of crazy neon colors... and i've got to have something completely awesome for her that's a total surprise...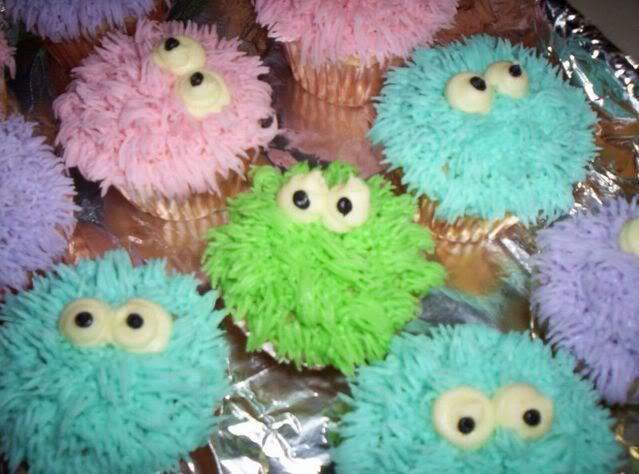 her thing i guess is attention grabbing... something you want to stare at instead of eat... with four cakes floating around, i want to keep it smallish... what sort of cake/cupcakes would be completely awesome?