I received my package from Jadeye on Saturday! Everything is AWESOME!!!
The Wire Twist Necklace:
The Earrings to Match: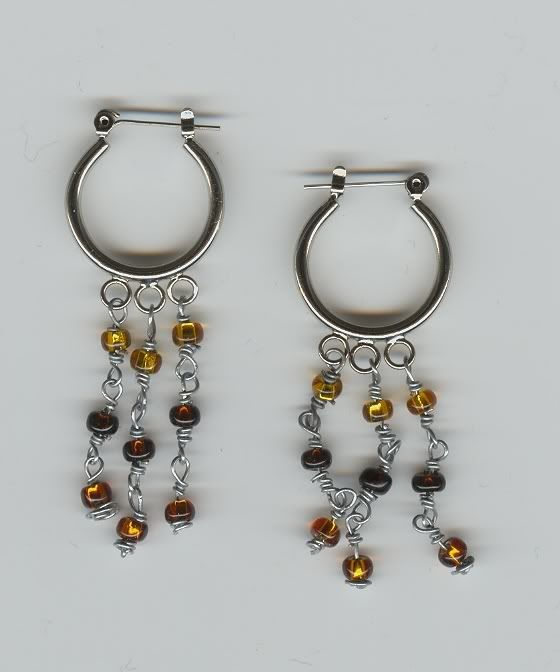 The Blue Bracelet: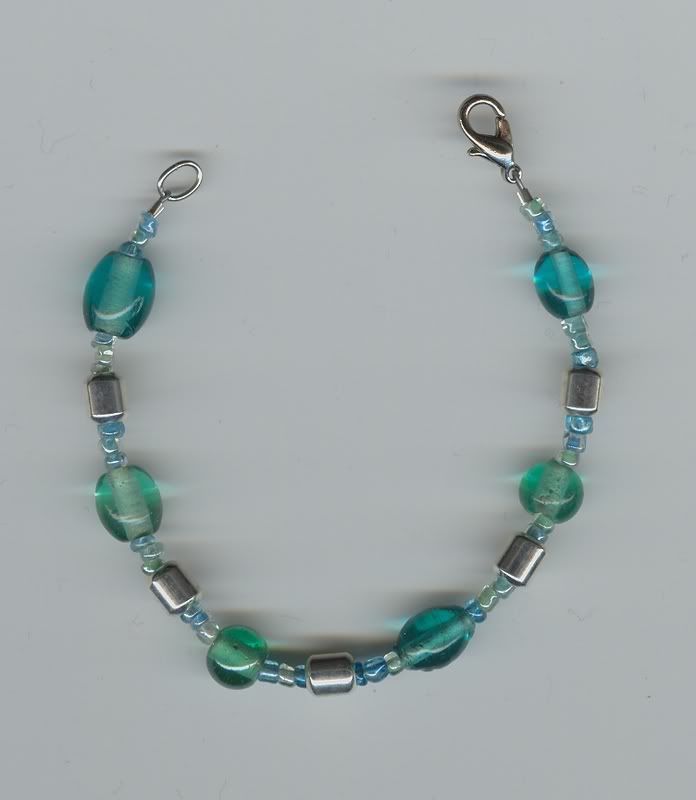 The Recon 80s Earrings: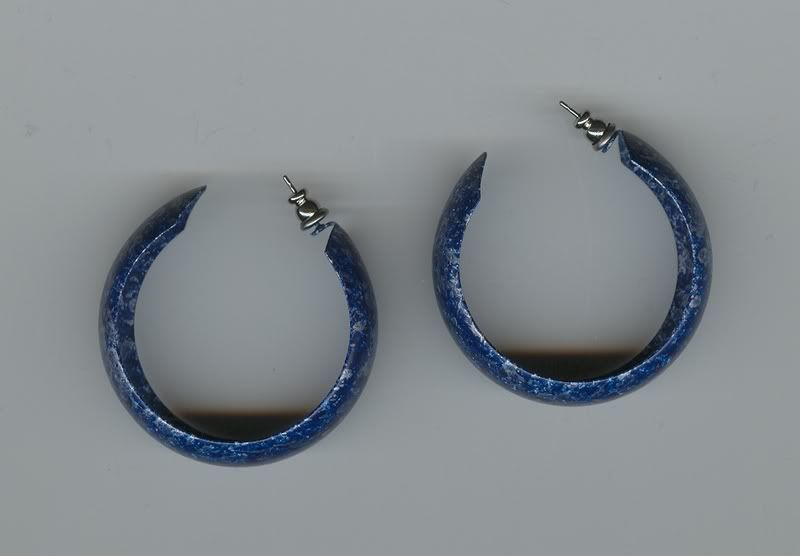 Thank you Megan for everything!! I really love it all and am excited to be strollin around lookin so cool in my new jewelry!! Yay!
I also decided to post the items I made for Megan because her pictures were a little dark and thought they may be easier to see.
Guitar Pick Necklace: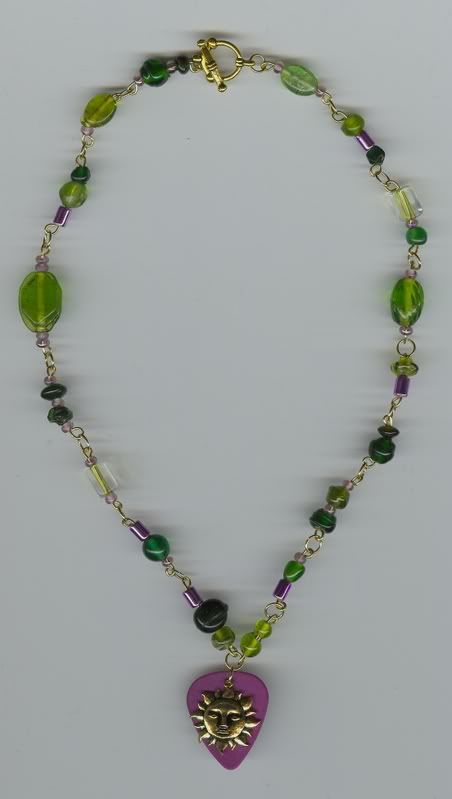 Bracelet with shell dangles to match:

Blue Chips and Wood Necklace: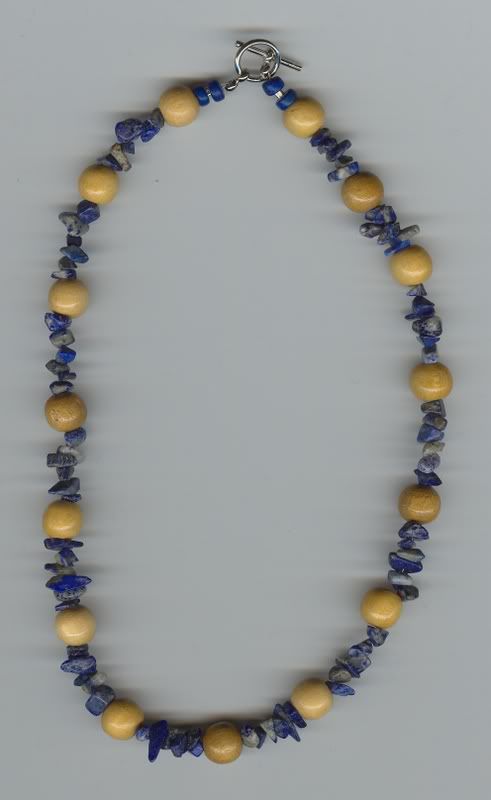 Green Memory Wire Bracelet: