I got the most awesome package from Martine in the mail today! I had kind of a crappy day at work, and this package was just what I needed to bring me back down to earth.
First, a group shot: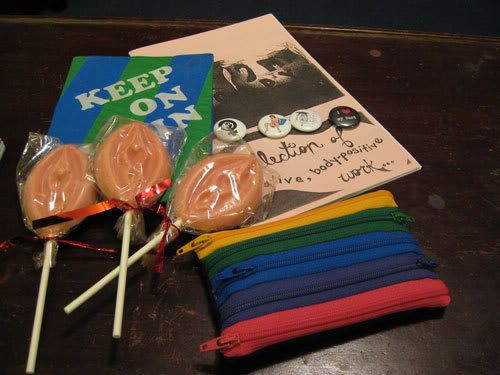 My loot includes, a really sweet handbound journal, a zine made by her group at college, a zipper pouch that says "cunt" on the back in iron on letters, four super-cool 1" buttons and 3 delicious looking pink lollipops she just had lying around the house and thought I would enjoy. (Good call, my friend.)
The journal is absolutely amazing. She quilted fabrics together for the cover and ironed on letters that read "keep on livin" ... the name of a really great le tigre song. Inside, the journal is made with some incredible papers up-cycled from old notebooks. She stamped lyrics from the song throughout the book in various spots. Here are a couple of my favorite pages: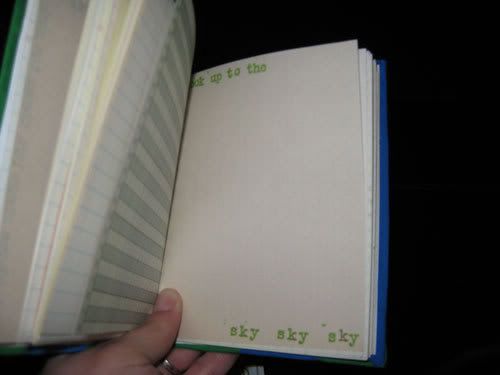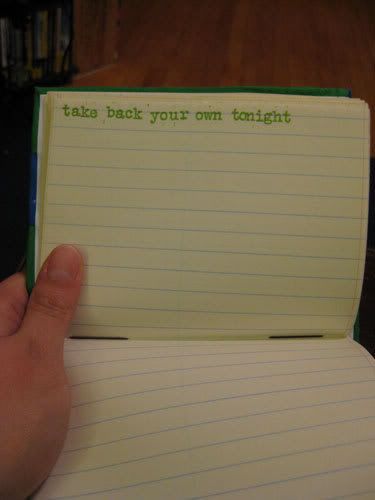 Here is a close-up of zipper pouch. Unfortunately the picture I took of the back didn't turn out, but here you can see how big it is and the colors of the zippers. It is the perfect size and I'm mesmerized by all the zippers. I just sat and opened and closed them all for a while.
And last but not least,
here's a close-up of my favorite button
! I suppose it could be considered PG, so only follow the link if you're okay with that sort of thing.
Thanks for everything, Martine! This was a great swap