Ok, so this was sort of a botch, I was trying to make an entirely different wallet, and I'm too lazy sometimes to sketch out my plans before hand, which usually leads to premature sewing accidents... So after some seam ripping and better brainstorming, I came up with this little wool felt wallet. It closes with two sew on snaps. The inside is basically a flat panel/pouch on either side of the fold... I don't think a tutorial is necessary.
Appliques are a royal PAIN to stitch on! OMG! How do you guys, especially embroiderers, have the patience and the steady enough hand to make perfect stitches???
I'm done yelling now.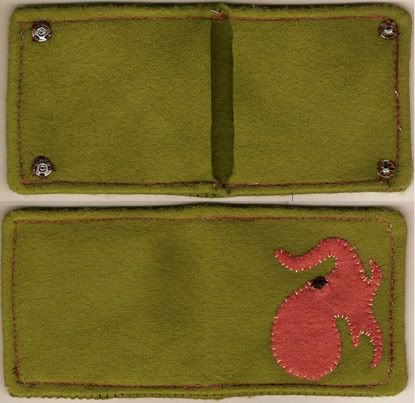 Er, it's a little crooked because it's sandwiched in the scanner...
-t