meet my very first needle-felting creation, delores! she is named after an elephant in a very old goofy short, in which he sings "i'm a gonna bathe--DEEE-LORES! do-do-do, DO-DO" and it always gets stuck in my head. manatees are close relatives of elephants, so it works.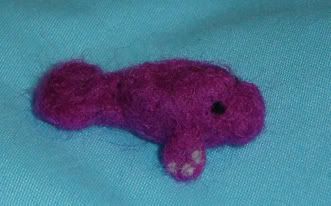 side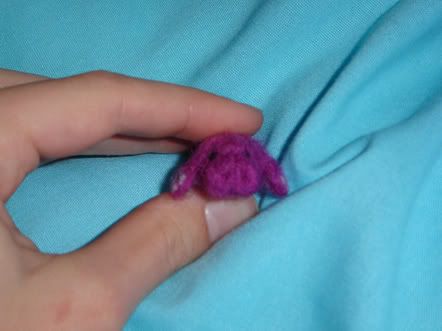 front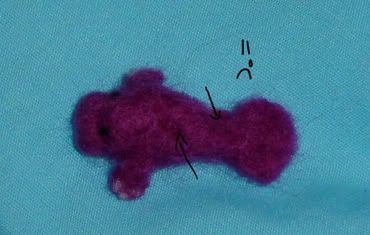 she enjoys eating lettuce from tourists and long swims along the beach in no motor zones. (just look at those ouches!)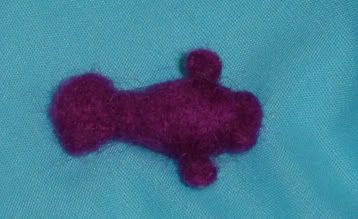 but not to worry, she still likes to play and have her tummy rubbed.