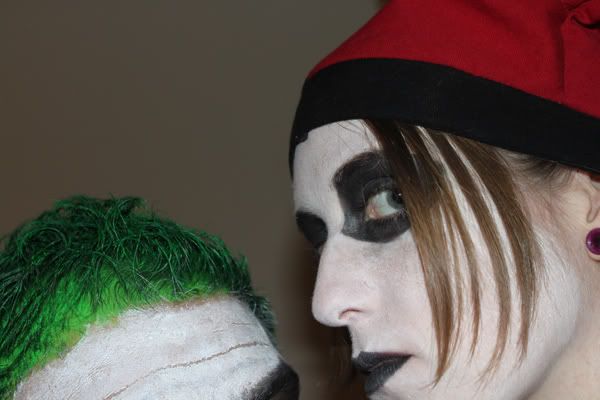 This year my bf was quite insistent on us going as Joker & Harley Quinn.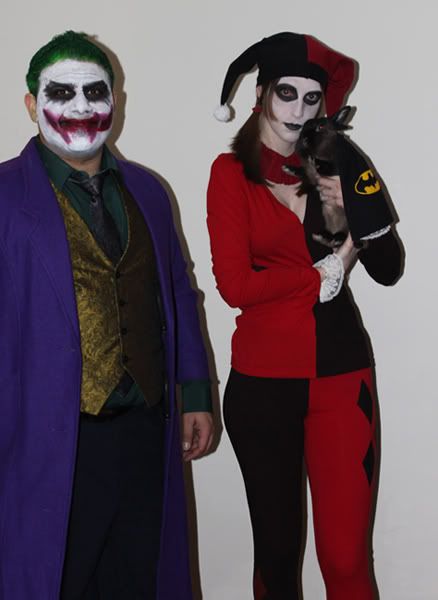 His Joker costume was easy - we put it together with clothes from Value Village. All I had to do was add the slots & elastic loops for his prop knives up the inside of his jacket.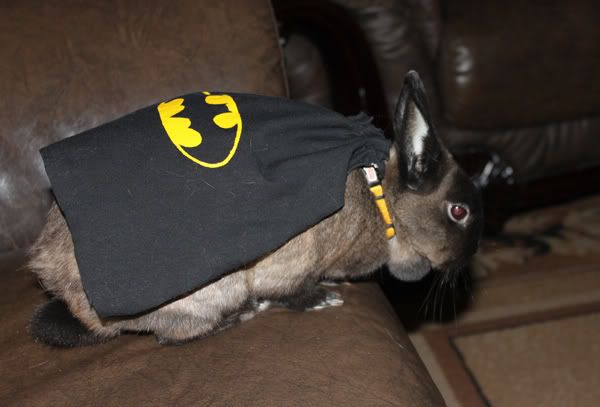 Molly the bunny wanted to be Batman so I made her cape and stenciled the Batman logo on it.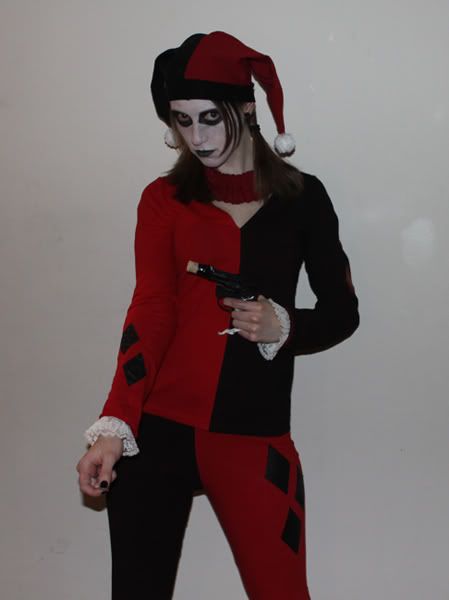 My Harley Quinn costume was the most work. I managed to find a red top and leggings that matched so I cut both in half and dyed them black. Unfortunately the dye didn't take well enough so I went over it with spray paint. Then I sewed the pieces back together, altered the neckline and stenciled the diamonds. I also made the hat & ruffles from scratch and made Harley's cork gun from a wine bottle cork and toy plastic gun.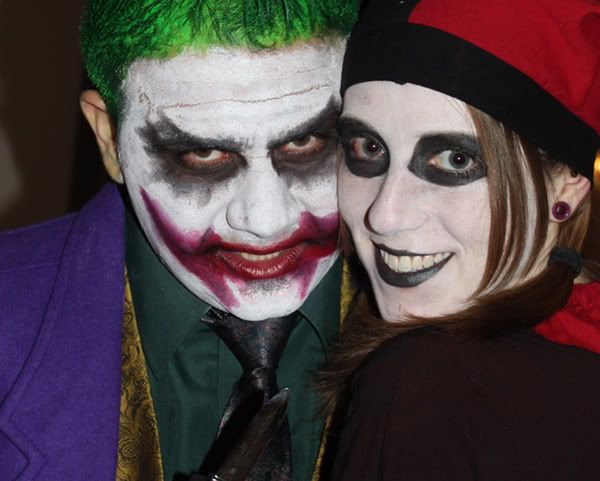 I didn't want to wear a mask so I opted for make-up. Loved the way my bf's Joker make-up turned out!