Here is my 'perfect' diaper bag. It's a big angled tote, with long shoulder straps
and
stroller straps. Has a fabric loop closure, and six 5" wide pockets on the inside. The ribbon on the front has a stitched heart in the middle. Also made a roll up matching changing pad, that fits perfectly into the pockets on the inside. This bag cost me
$0
. The leopard fabric was from some material my mom bought last year at walmart, the inside tan fabric and the 'cover ur own button' was in a box that a relative gave me. I used batting on the changing pad and the diaper bag, which was left over from a blanket im making.
Now for pics:
The bag ~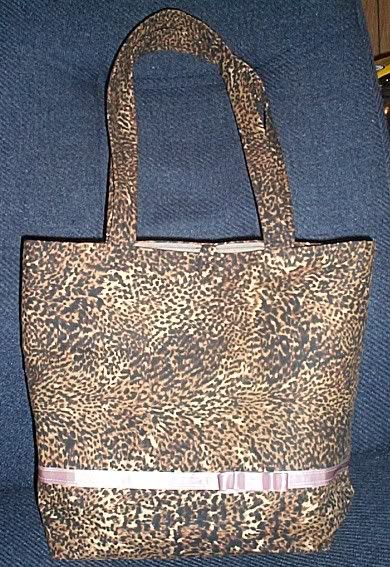 The inside ~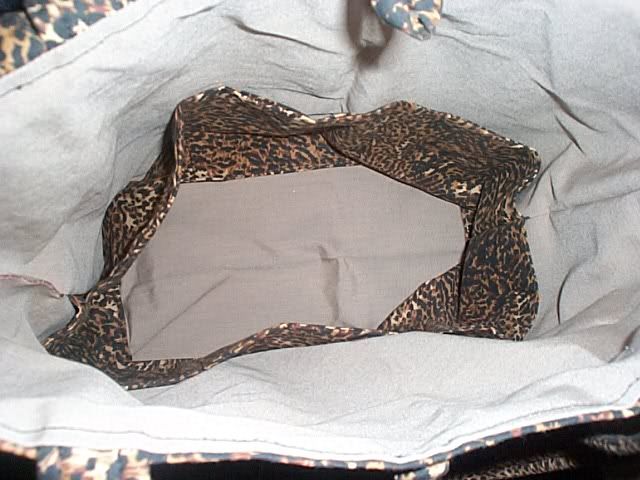 The ribbon detail ~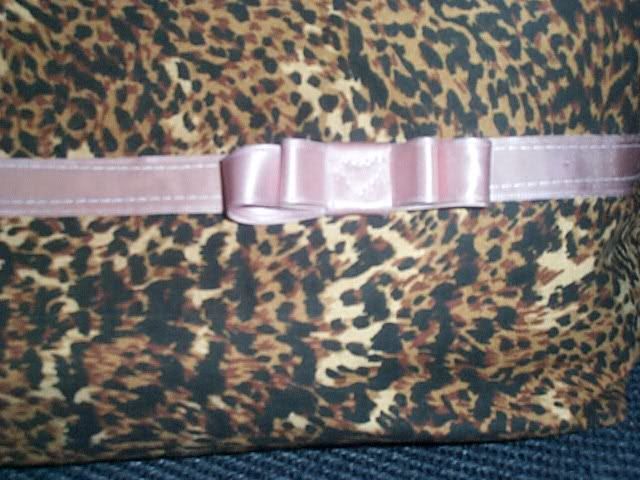 The stroller straps ~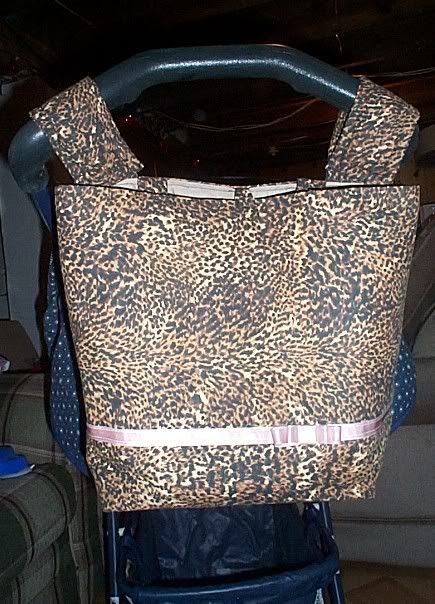 The changing pad ~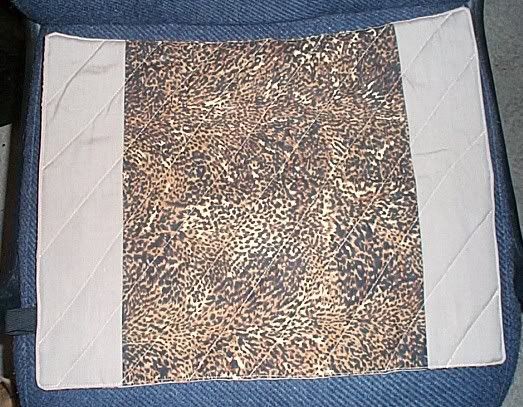 What do u's think? I personally
LOVE
it!!