Heh...based on her coasters, plucky1_08 is clearly better at Scrabble then I am.
Here are my goodies, courtesy of StrwbryMlkmmmmmm:
Rainbow-tastic booze charms! Dual-purpose, no less; I was thrilled to find that they fit perfectly over the neck of beer bottles, in addition to wine stems.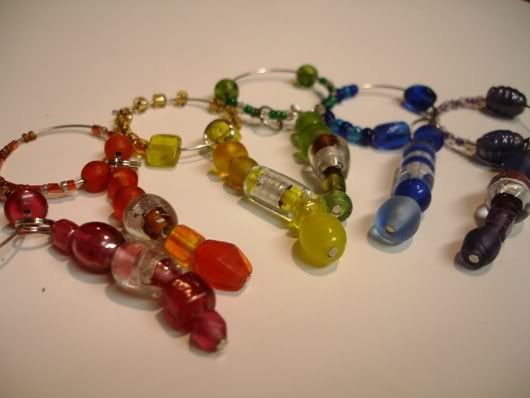 These coasters may well be my favorite of the lot. They're cork-backed magnets adorned with magnetic beer caps, so I can move the caps around to suit my aesthetic preference (or just stick 'em on the fridge). Very rad idea.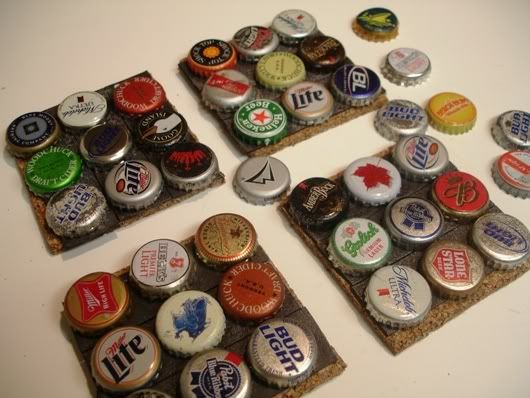 Wine-cork photo holders (modeling my cat's Xmas card from last year)!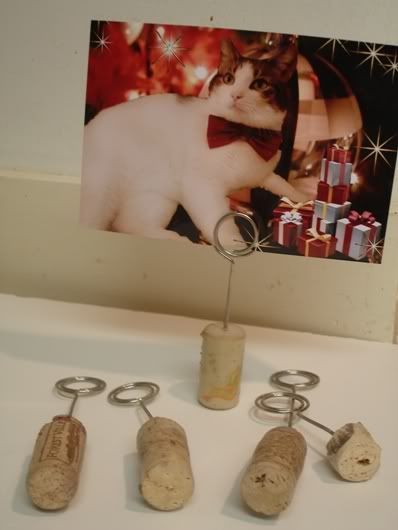 Tied for the title of "Most Favorite", this is a mega-book about various alcohols and cocktails, and includes chapters on my two favorite poisons: Makers Mark and Miller Lite. I started feeling insecure about my own package as soon as I saw this thing; Megin clearly put a ton of time and effort into this!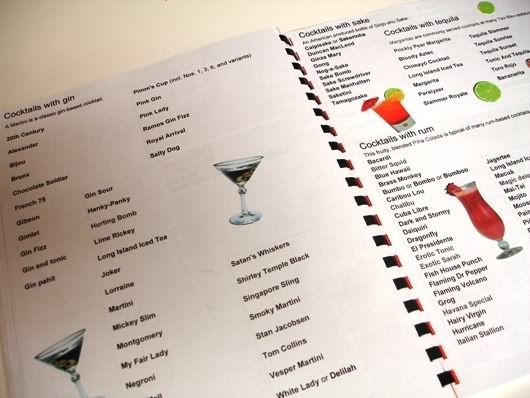 The cover. Heh.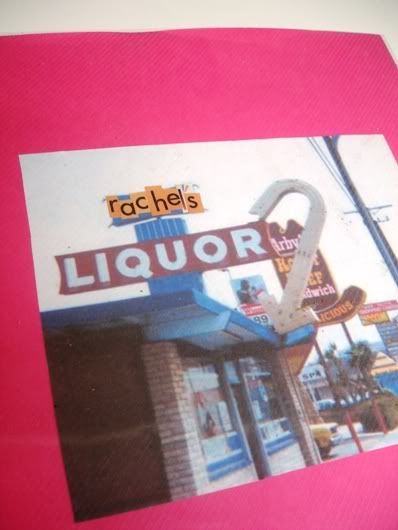 Overall, I'm wicked-pleased with my package and partner. Thanks, Megin!