Sneak Peek:
My beautiful wife and I have been home improving fools since buying our first home in November. So far we've done all the work ourselves! We're pretty awesome girls lol We are basically painting and reflooring every single room.
Amazing woman that she is, she helped me do this over two days Memorial weekend. It combines my love of all things craft and it will be my library.
I feel so spoiled to FINALLY have a craft space. (I do scrapbooking, tile mosaics and photography mostly, recently getting into card making and some jewelry) See ya later kitchen table/ bed crafting! I am giddy with excitement, I'm sure everyone here can relate. It's not finished at all,... but I couldn't wait to post pics. I'll update with my progress!
Still to do: Paint trim, Window coverings, Install new light fixture, new door levers, rug, photos and various crap for walls, and book shelves, book shelves, book shelves! And um, you know, haul in all my craft stuff...
BEFORE: aka Beware the basement
Lets not even discuss that brown indoor/outdoor carpet with previous owner pet pee stains EWWWWW!!
Stage One:
Pyro the cat admires my floor
View from the closet (haha) The walls are less bright blue and a touch greener. More soothing... It's hard to capture true color
My desk- just waiting for my new iMac
CURRENTLY....
Still not finished but making progress!!
This is the far corner, some of my favorite photos on the ledge, the hanging jar holders on the wall hold beads, jewelry findings, scrapbooking brads etc. Most of the storage stuff came from Ikea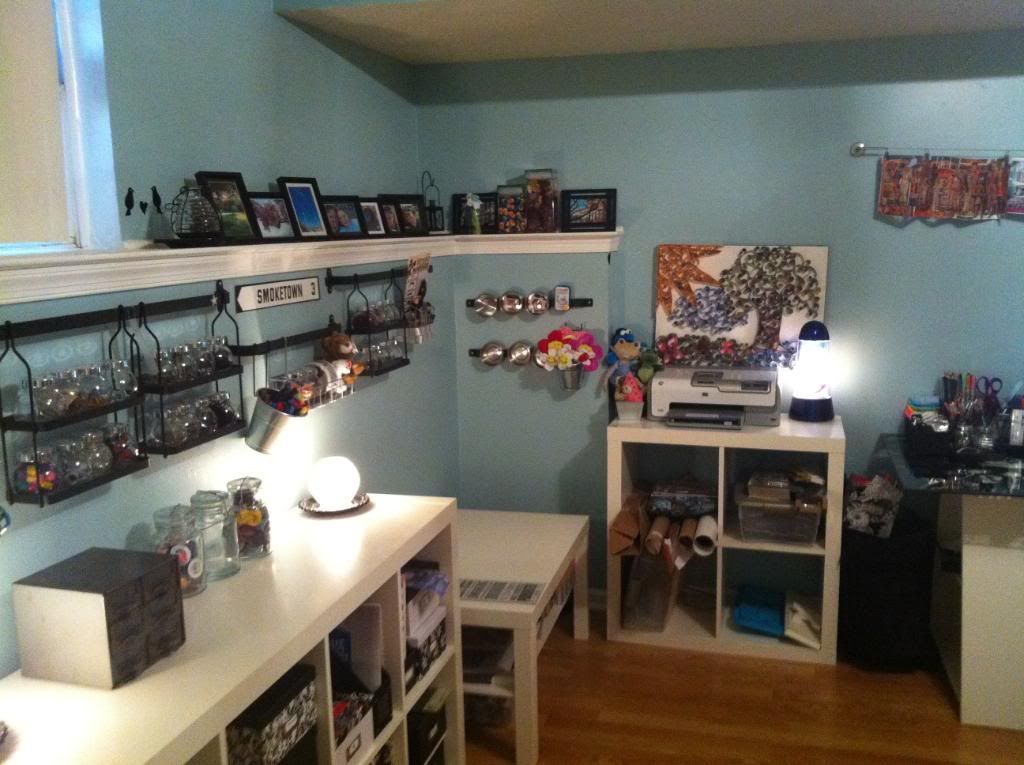 ]
Another view of that wall. The brown thing on the left corner is my forever unfinished mosaic table.
Corner by the closet
Computer, ikea desk, free newspaper kitty
Inspiration and mementos
Bookshelf, still have boxes and boxes of books to unpack. The wife and I assembled this monster without a single curse word
Not really a photo of anything but I love these stars, bought them at an adorable Amish bake shop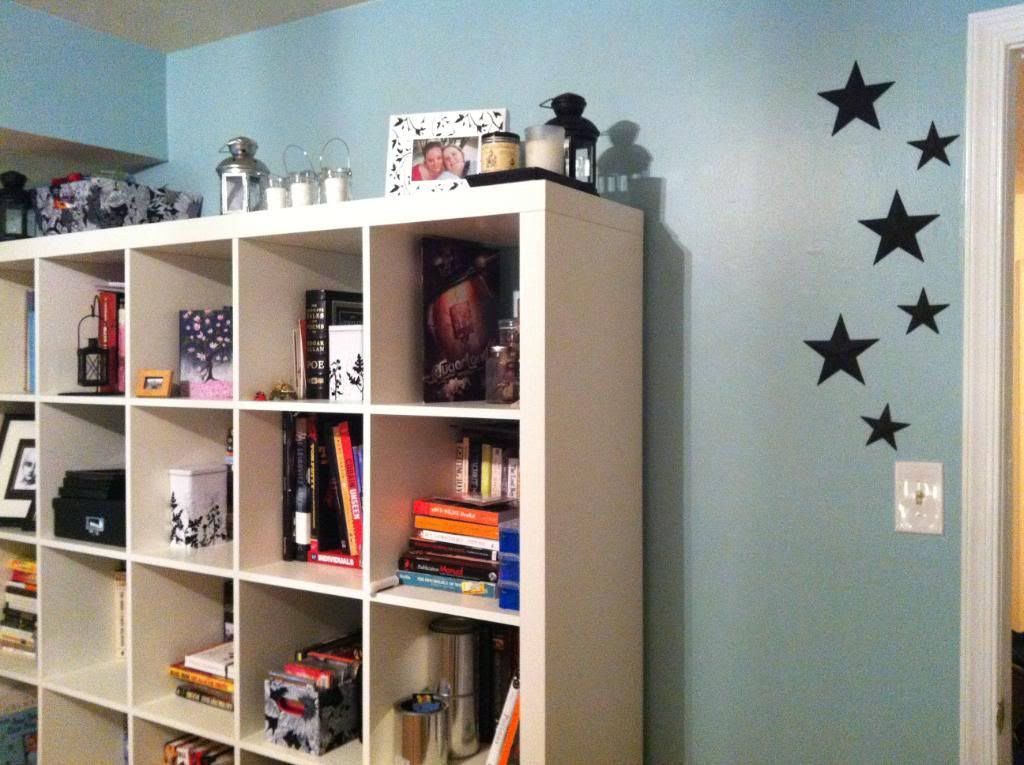 Still to do:
Window covers, clean and straighten, get a rug, hang a few shelves. These pics aren't the greatest and I still have a lot to do (in between the rest of the home projects, work and grad school starting next month lol) I didn't want to leave this thread hangin. Hopefully it inspires some one as some of the amazing craft rooms posted here have inspired me.