This dress I've had made for a while, but I just recently revamped it for a meetup I did with some other friends. I'm so in love with this fabric its not even funny.
Posing with the lovely Gabriel (who is borrowing my lovely Purple Polkadot Jumperskirt):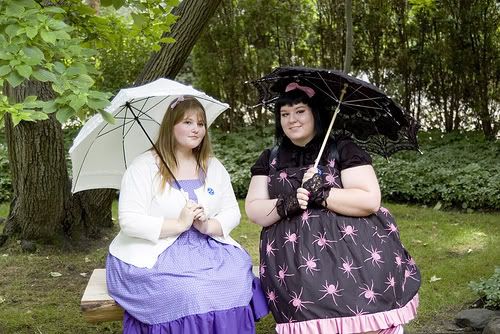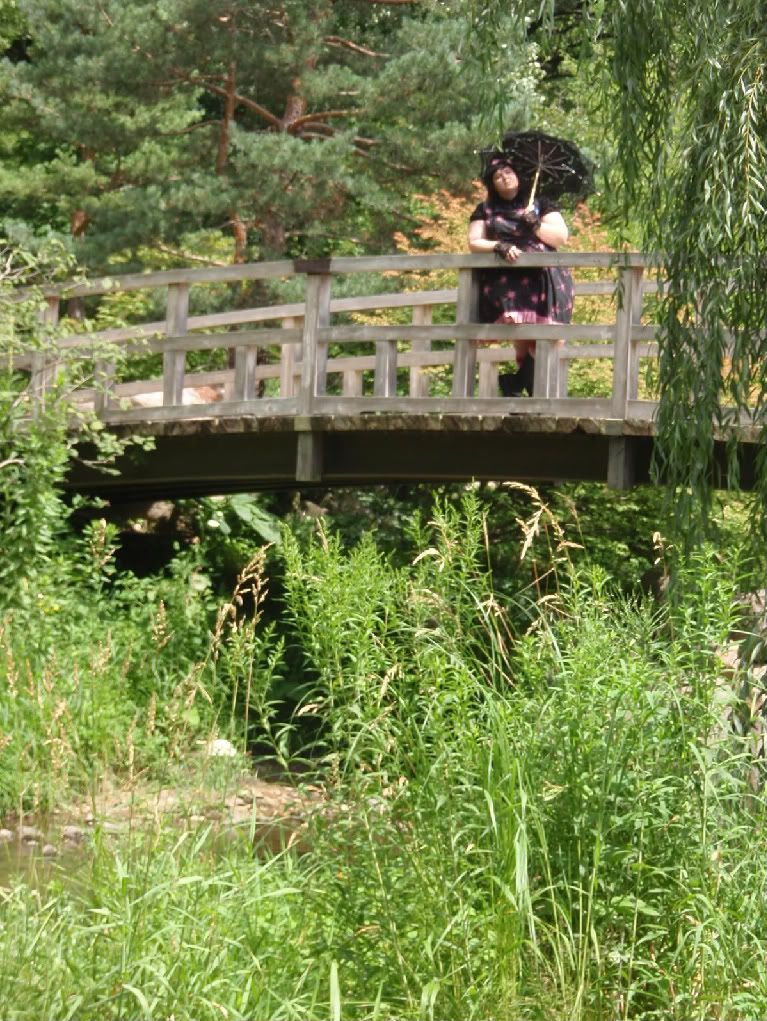 A decent shot of how it looks from the back.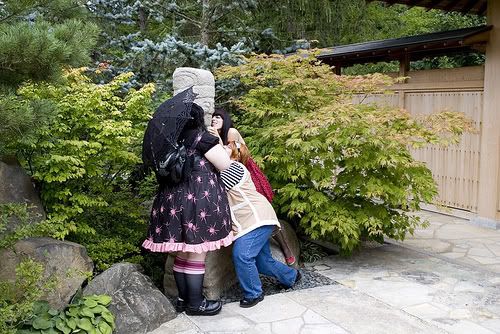 You can't see them very well, but I also made the wristcuffs and rings that go with it. I'll post close ups of those later. The wristcuffs were really simple. Hobby lobby has elasticized black lace that I cut to fit my wrists and I tied a pretty ribbon with it, but I think it completed my outfit.