When I was younger I always wished I were an
Asian
woman who knew how to cook because of my love for Asian food. Thai food, Vietnamese food, Chinese food, Japanese food, whatever, I love it. I usually only buy Asian food already cooked because I always think that I can never make such amazing food with my own two hands...but that changed today. Luckily, I had some ingredients in my kitchen, and decided to try and make some onigiri. Here. It. Is.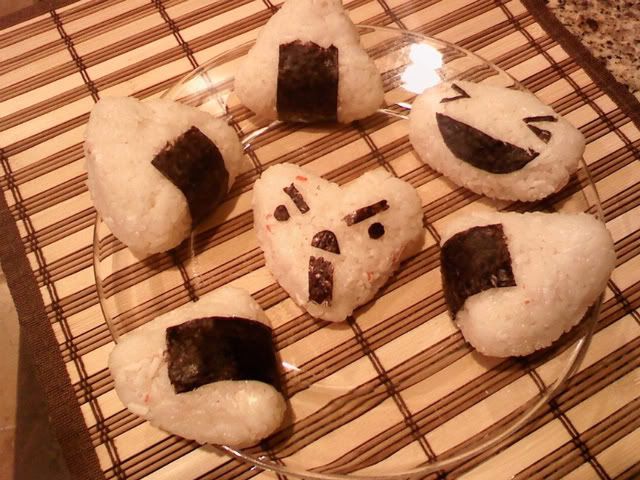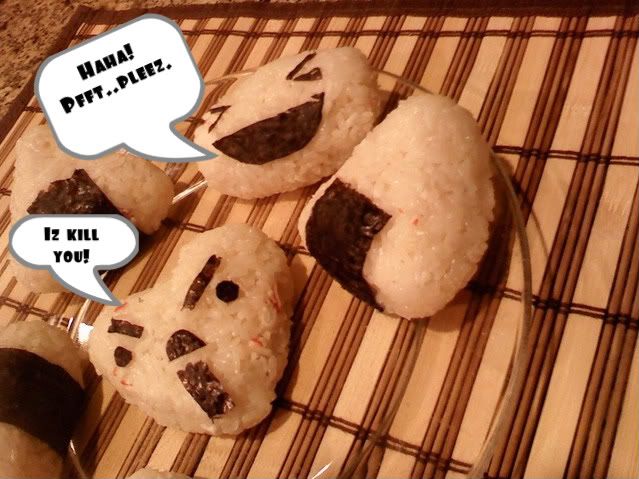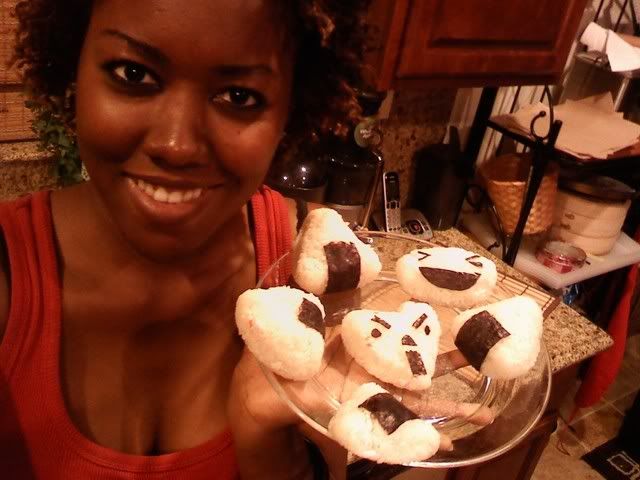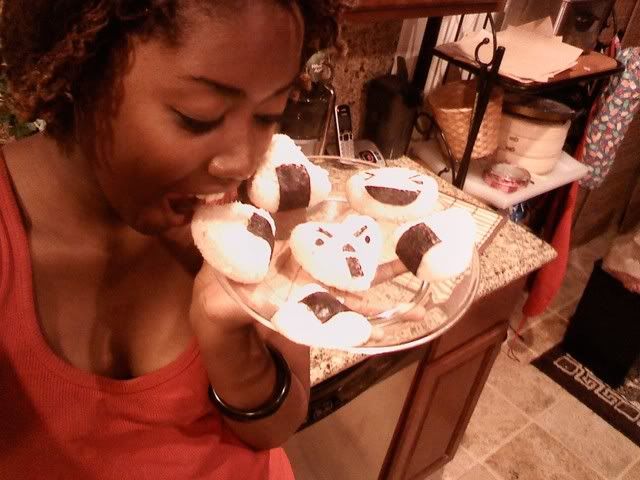 What I used:
Calrose rice (sticks together great!)
White vinegar (didn't have rice vinegar
)
Sugar
Salt
Imitation Crab
Cream Cheese
Toasted Seaweed
I love making them because I can put as much filling as I want, unlike the restaurants.
So easy to make and delicious!
If
I
can make them, so can you!