I finished mine almost a month ago but was too lazy to post it. The fabric is white with dots making circles? It's kind of hard to explain...just look at the pic. I bought it as a bedsheet; it was on sale. The lining is a pastel yellow fabric that I had.
The Finished Product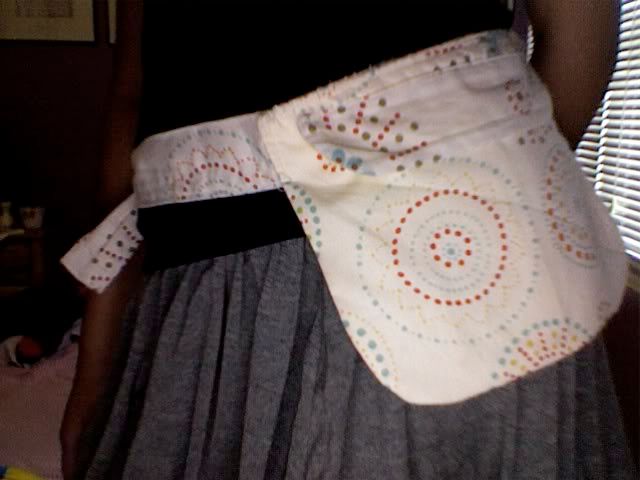 If you squint you can see the lining...
"Action" shot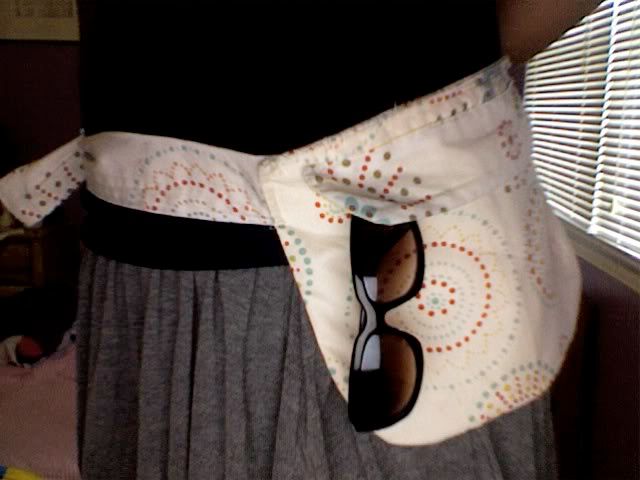 Sorry the pics are so huge; I don't know how to resize them.