I just finished this pattern an hour ago. The dress is my first finished garment and a gift for my sister. Th pattern is Simplicity 4072. The pattern was not extremly difficult to me except the neckline was a little tricky. I also noticed that the tie ends are onesided.(well I guess I fix them later)....
The dress cost about 15 dollars to make. The fabrics were from Walmart. The pink is actually pink with little white flowers. The border is a brown.
Sorry for the crappyness of the camera photos....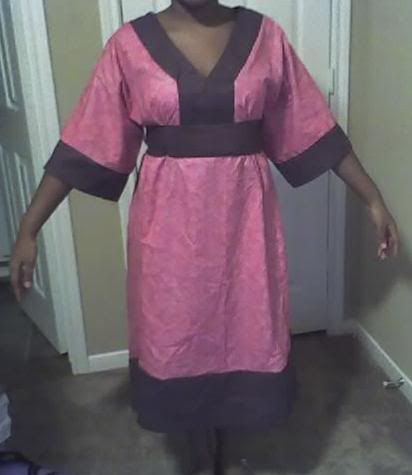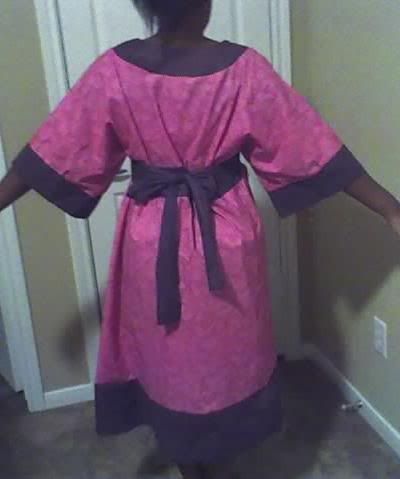 Thanks for reading....
P.S. Does anyone have any patters that they would like to recommend b/c I want to make a dress for my semiformal. I have while till thedance but I like to start early. I like pretty much everystyle of dress but prefer a sweetheart neckline or tube top.