Hello! First official post, though been lurking around for a long time.
I love book binding, it's addictive! I've been making books for a while now, various sizes and different functions. This one is the newest one (and probably my fave so far).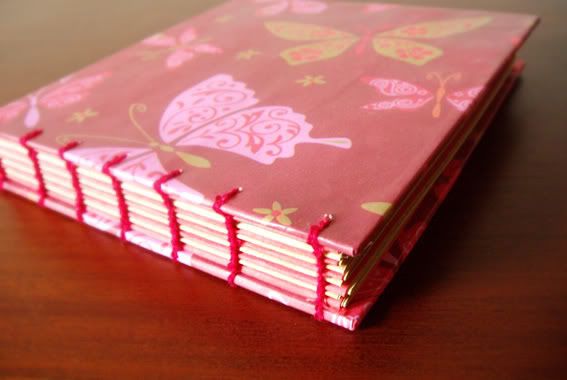 Size: 15 x 15.5 cm
Cover: a thick board (that I don't know the name of) covered with gift-wrap paper, sprayed paint clear (I love that it gives a glossy look. Also makes the surface more water-resistant and durable... which is a great point since I tend to just throw it anywhere, possibly wet, tea-stained table top being one of them)
Inside pages: brown craft paper (called samson where I live, or whatever you might call them), approx. 180 pages, plus red paper as dividers
more pics...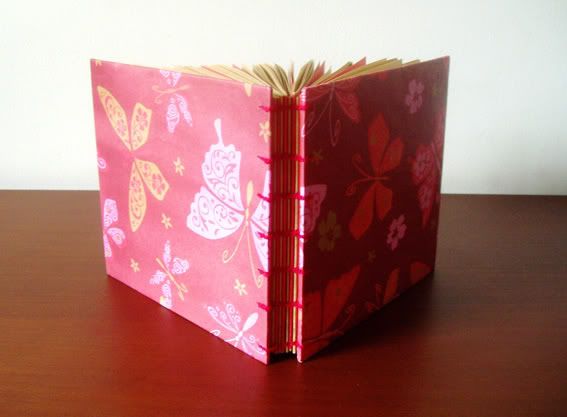 inside pages...
back pocket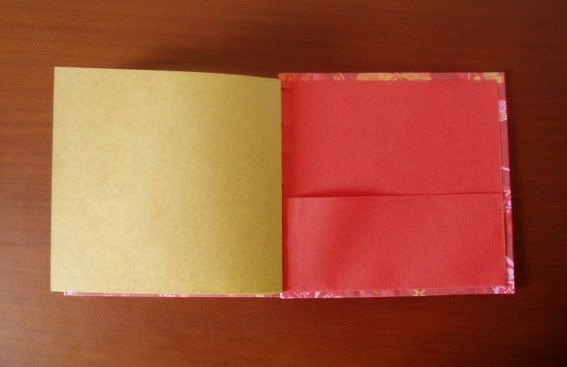 hope you like!