I've received from my amazing partner, Lilak Tygress! Warning! Picture obese post!
Even the box looked good: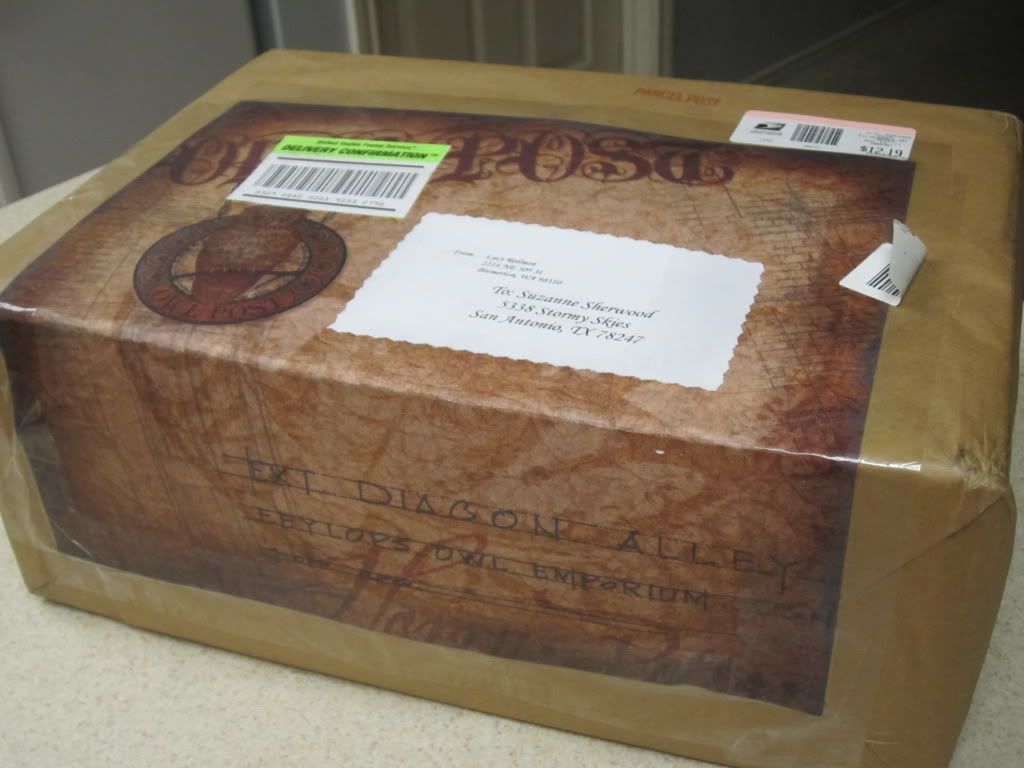 Letter from Professor Snape, Potions Master:
The token group shot: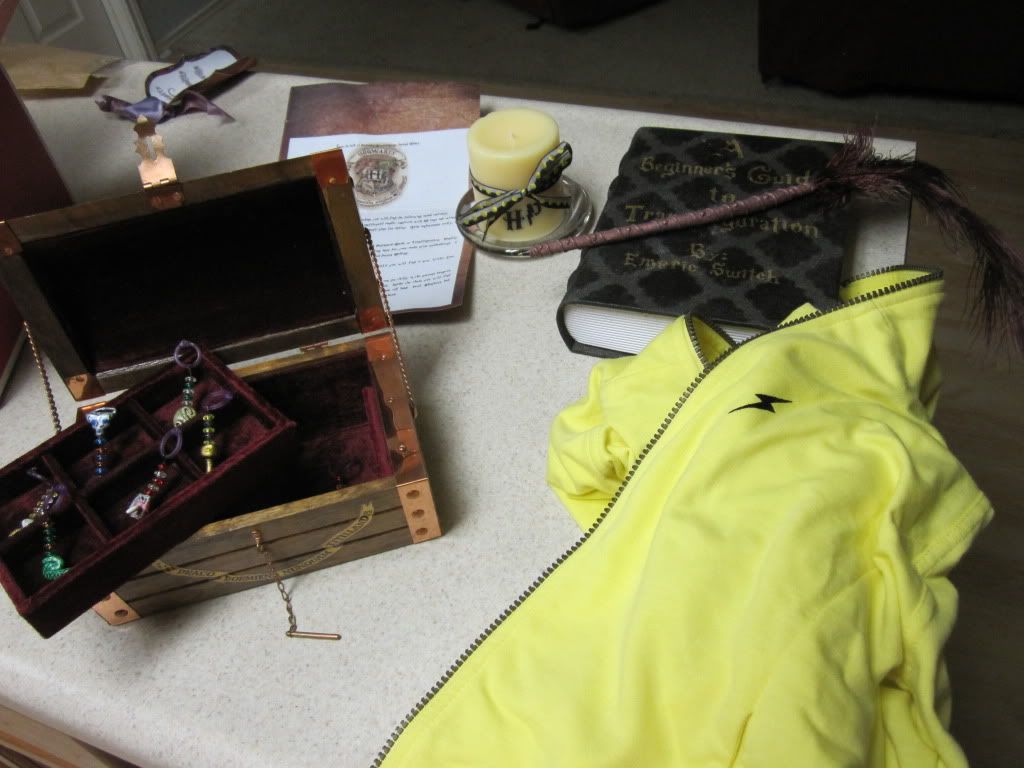 I also got a beautiful Hogwarts chest/ jewelry box...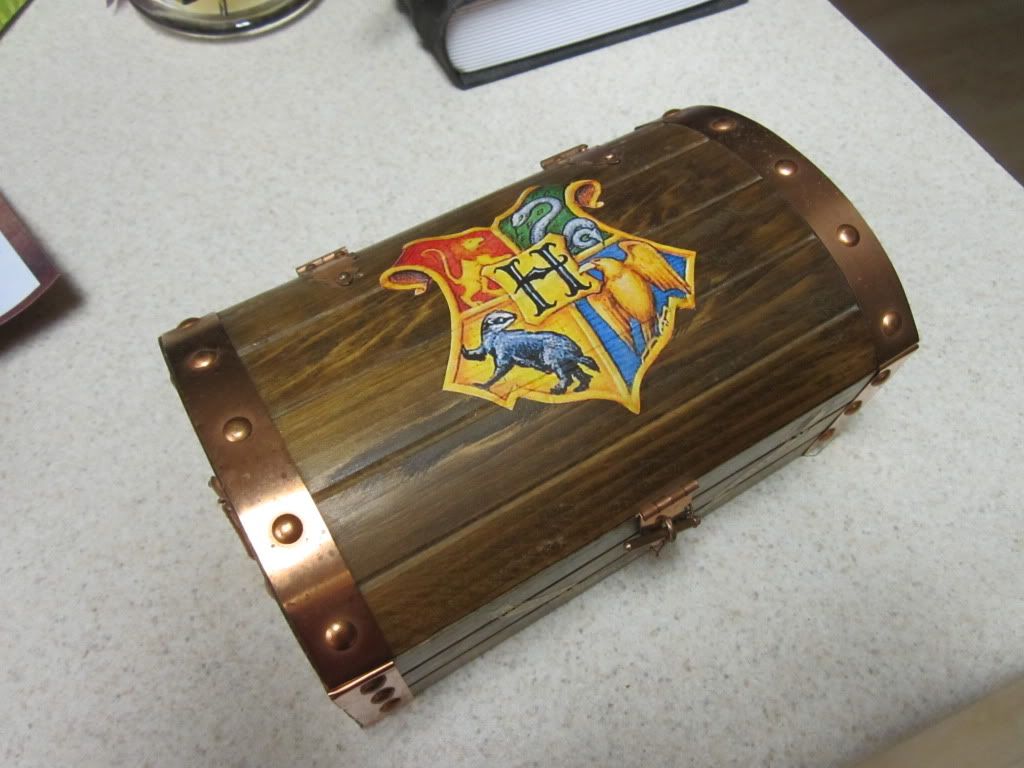 With Horcrux stitch markers inside!
Isn't Harry adorable?
In the first, group picture, the bright yellow thing in the corner is an amazing jacket!
Here's a picture of the back. It's so comfy!
Also, from Hufflepuff House, is an amazing smelling candle and plate. I've been so spoiled!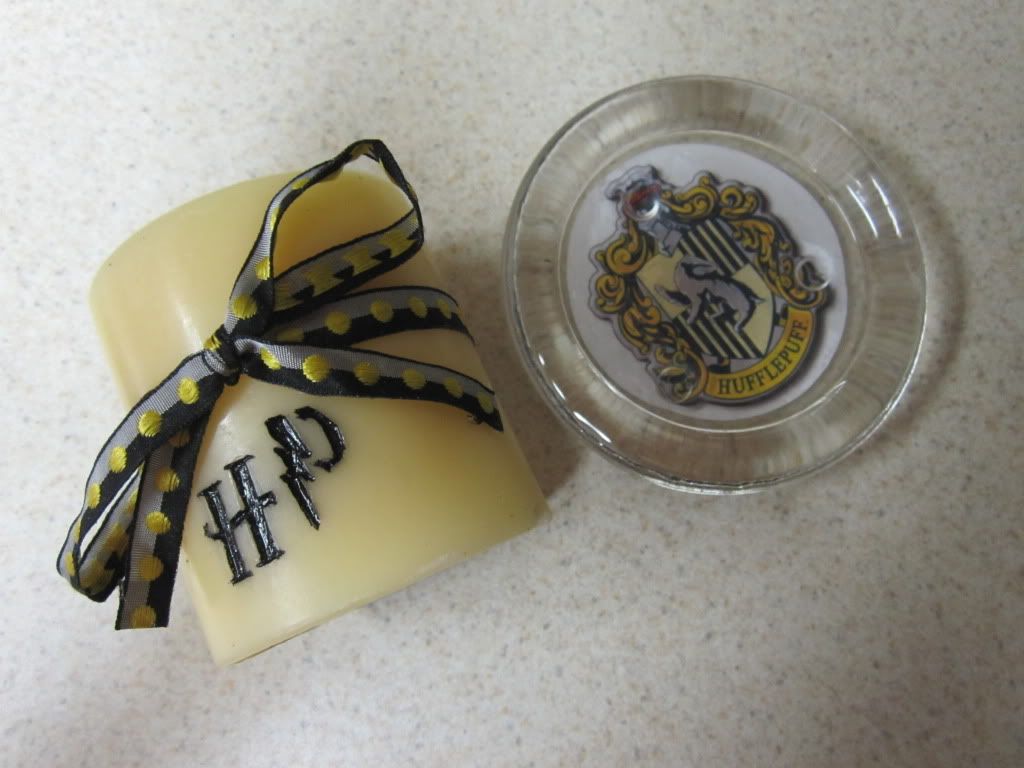 I picked transfiguration as the class I wanted to take the most, and Lilak Tygress sent this:
What I want to know is--did she make this book herself--because it looks fan-FREAKING-tastic!
And the back side: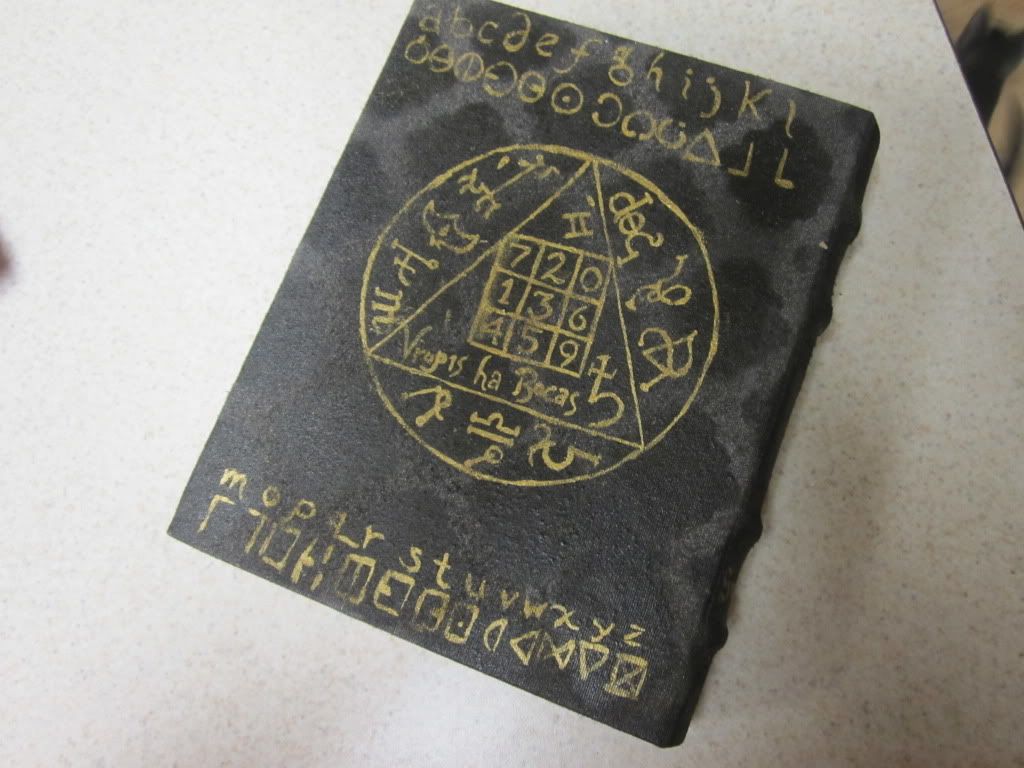 The shop I picked was Scrivenshaft's Quill Shop of Hogsmeade, and Lilak Tygress made me my very own quill!
Ohmygosh! Everything is so amazing! Thank you Lilak Tygress!