This is my most ambitious project to date, mostly because of all the planning. Every square is a separate piece, including the text above.
I did 3 "passes" on the shirt - 1st 2 rows + lettering, then next 2 rows, then last row, letting each "pass" cool before moving on - which made it easier to set up, but it still took longer than anything else I've made. It was a labour of absolute love, so I enjoyed every minute.
And here is the final product: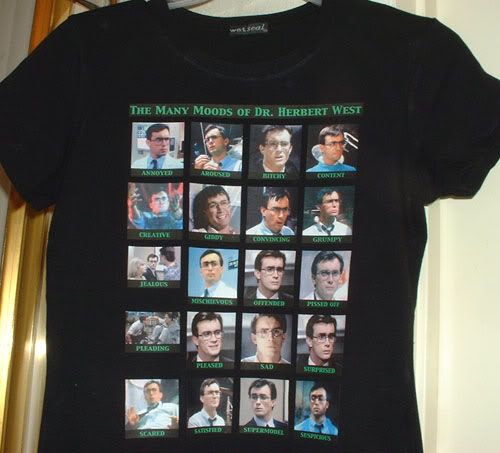 For anyone who doesn't know, Dr. Herbert West is the "mad scientist" from the
Re-Animator
series of films, played by one of my favorite men in the universe, Jeffrey Combs.
This is going to be proudly worn at the horror cons I'm attending later this year.