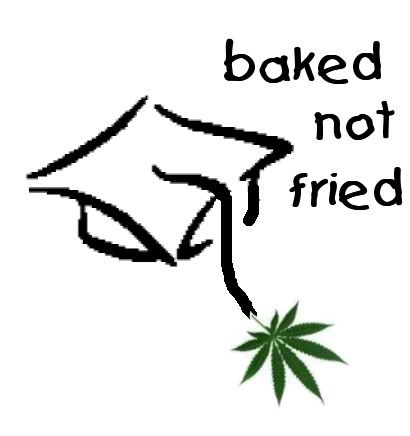 (ignore the weird part where the weed leaf and hat tassel thread connect)
turning the myth that all stoners are stupid and lazy on its head.
I came up with it and made it myself. I love it. I want to buy a hemp shirt and stencil it onto that. wouldn't it be awesome?