i saw this little scottie dog pattern on allsorts (
http://allsorts.typepad.com/allsorts/
)
and HAD to make it for my cousin whose scottie dog passed away about a month ago.
it looks JUST like him! i'm so excited! (i'm glad i had some black fleece in my stash!)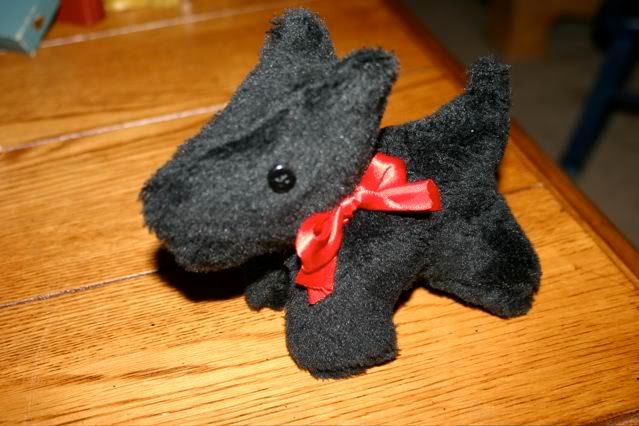 and i had been wanting to make a stuffy! now i see how it works and will probably make an army of them! they're so cute! and EASY!!
and these are tiny!
here he is on a dvd case for scale