hello everybody. i angeled for Queen of Thieves, but haven't heard anything from her after my package arrived
oh well
i thought i would go ahead and share what i made, because i'm so so so excited about it!
so here's the whole lot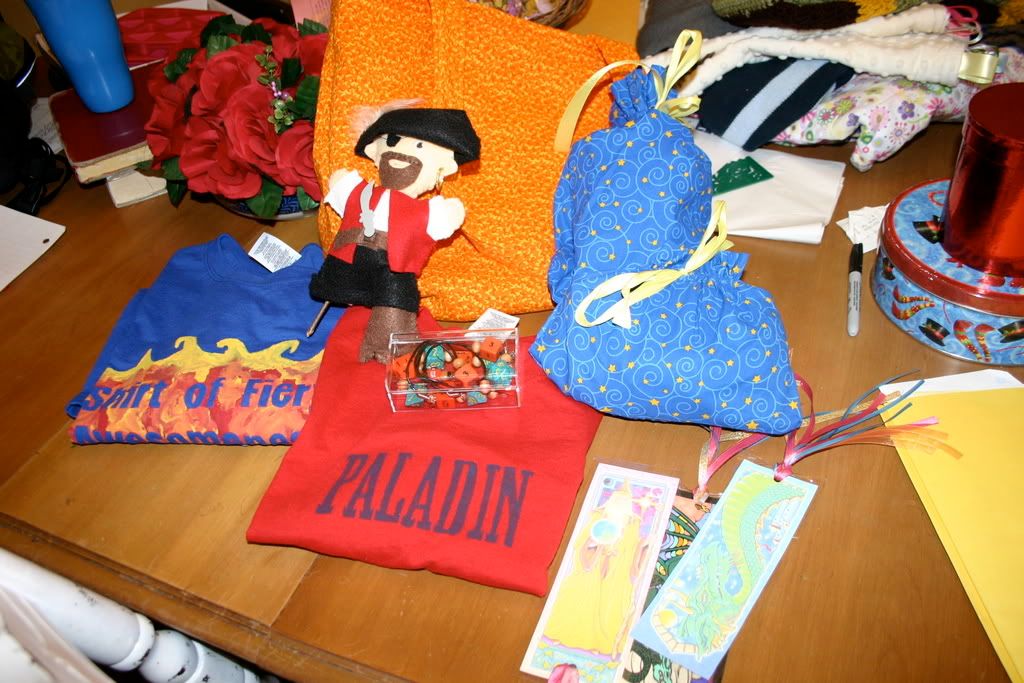 i did some pirate stuff because QoT plays Puzzle Pirates and also some D&D stuff because she likes that too. I like to mix stuff up like that.
so here is shirt #1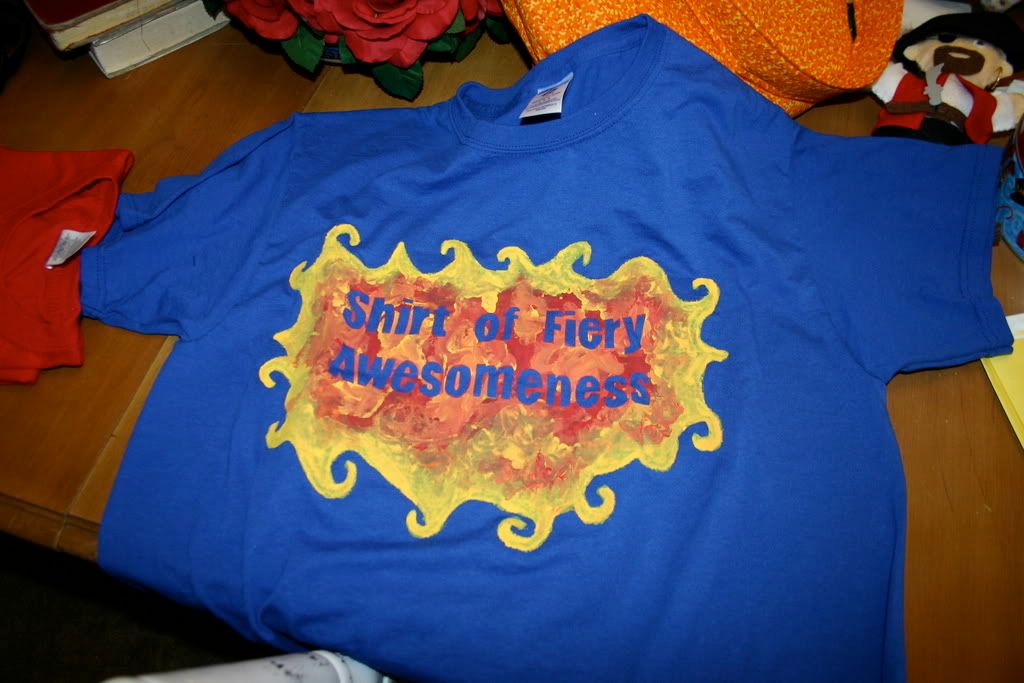 because her D&D character wears a helm of fiery awesomeness and i thought she should get to wear one too.
and here is shirt #2, my attempt at humor
(for old folks, i guess)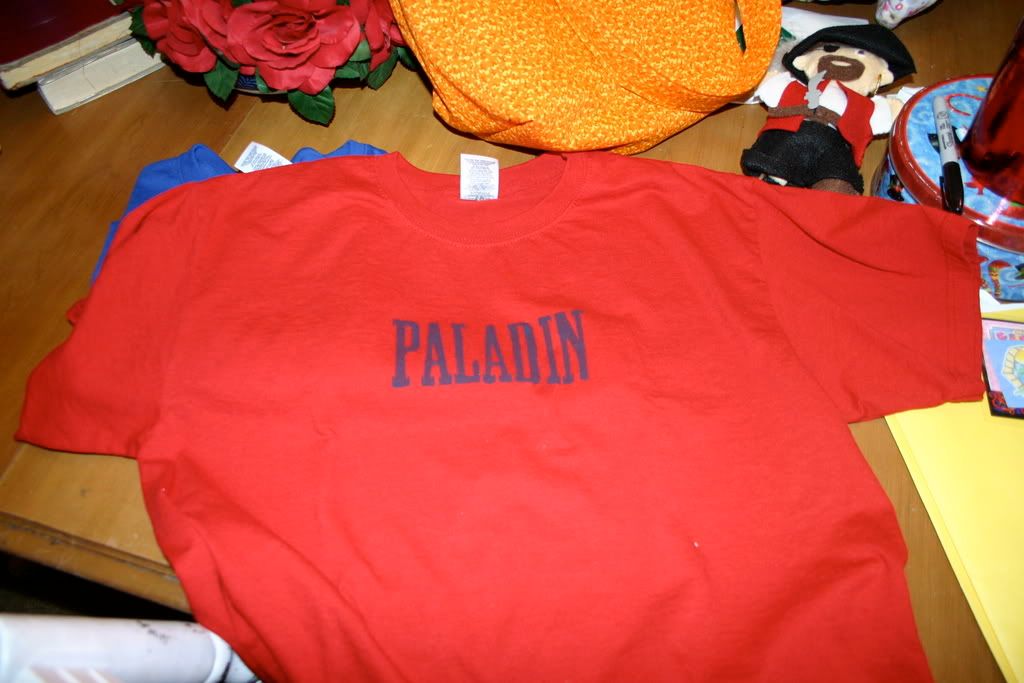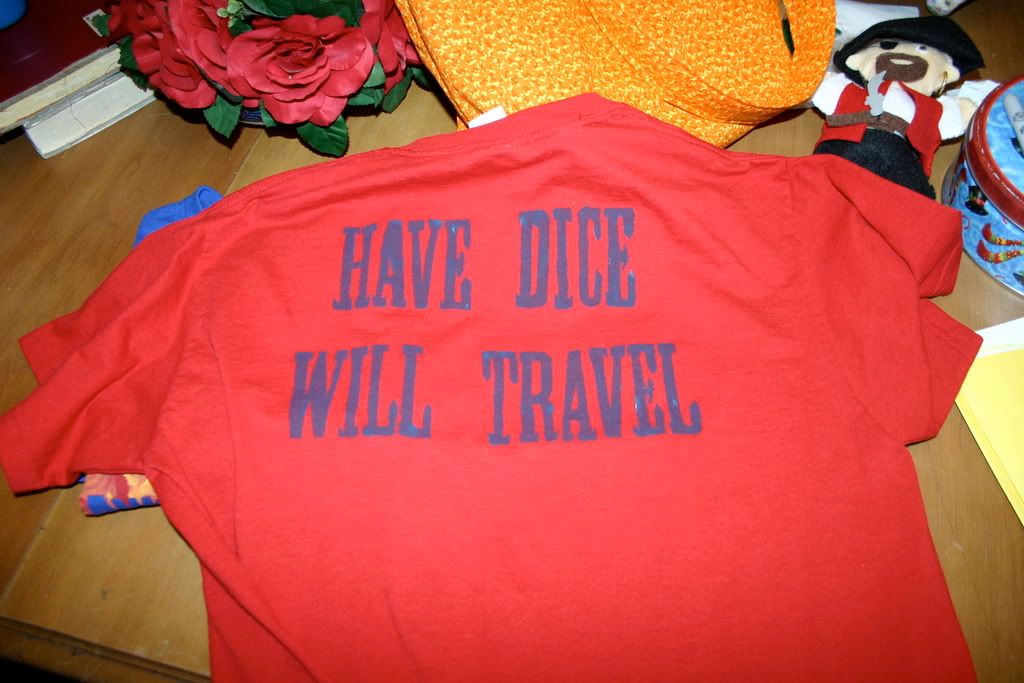 see, her character is a paladin, so it has paladin on the front, and the back says have dice will travel, like the old tv show, have gun will travel, so i was trying to be funny. oh well.
oh, btw, that is just acrylic on t-shirts
and i made a bag of fiery awesomeness as well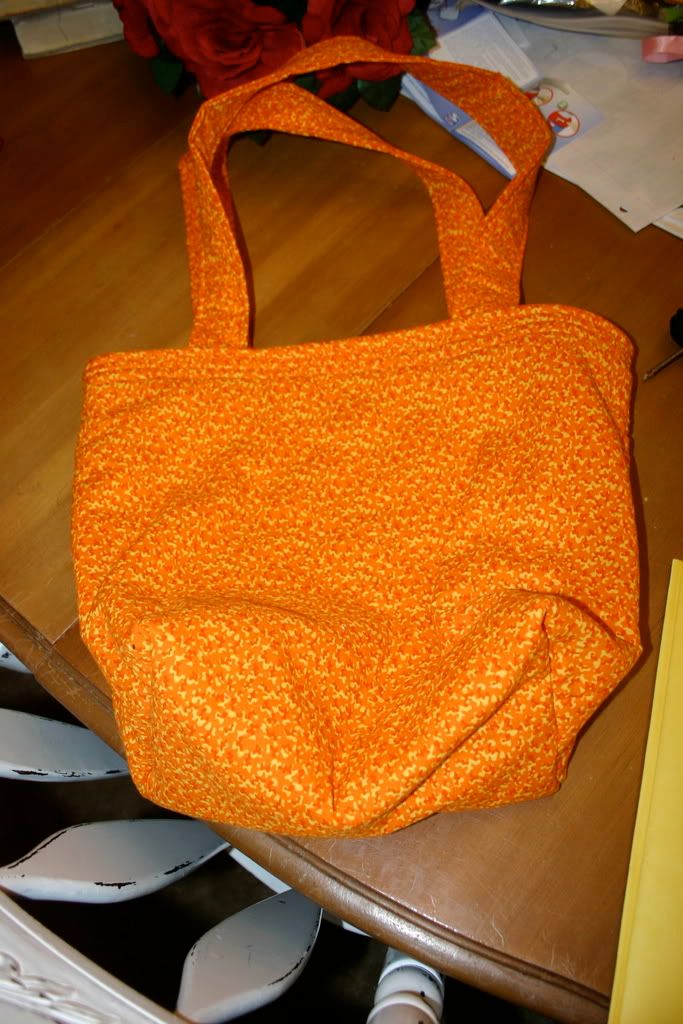 oh yeah, and she said she liked turquoise and orange together.
the orange isn't really a flame print, it's a mini camo type print that's orange, but i thought it looked flamier than the flame fabric (and it was what they had at my store, so that's what i got)
oh yeah, it's lined with fleece.
and there's a pocket inside.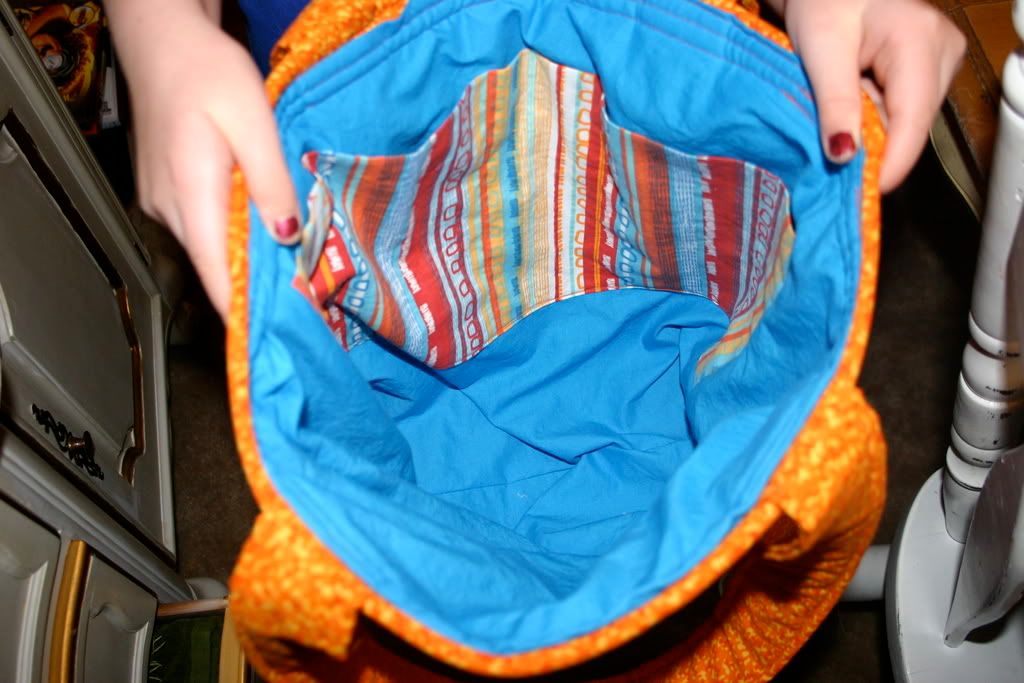 (look, my little girl paints her own fingernails)
okay, what's next? something new for me
dice jewelry!
i got orange solid and the turquoise-iest dice i could from our local comic book/rpg/idon't know, ummm alternative, maybe, store and slid them on a cord and crimped on ends. easy peasy.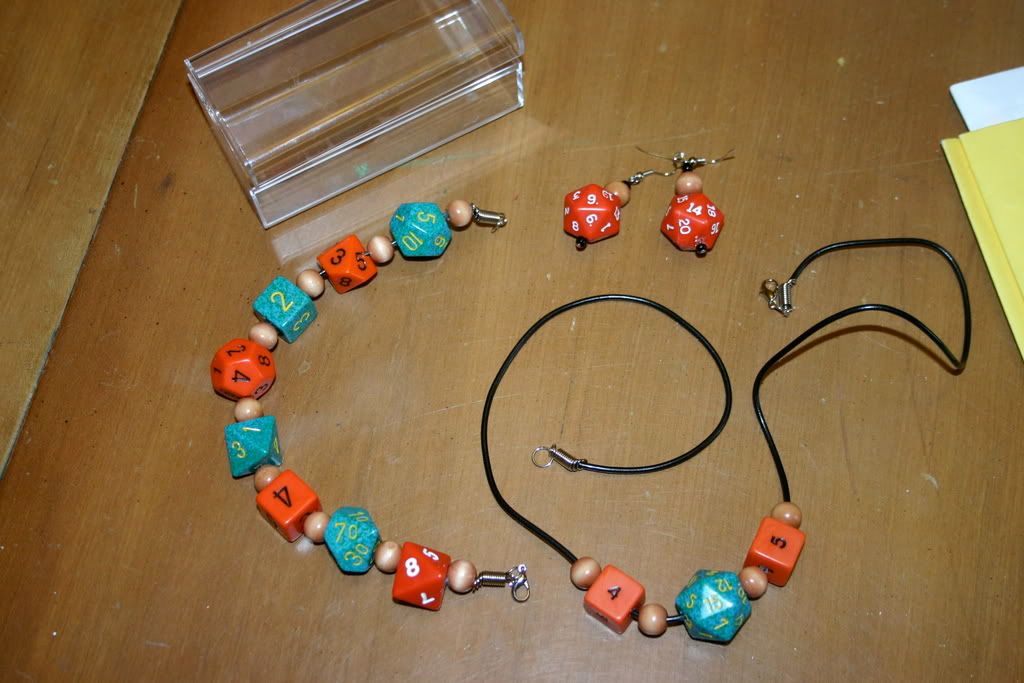 and then i made a little bag to contain all the miniatures i got for her
(bag= crafted by me, minis= only purchased by me)
all i can say is i hit the clearance section at the right time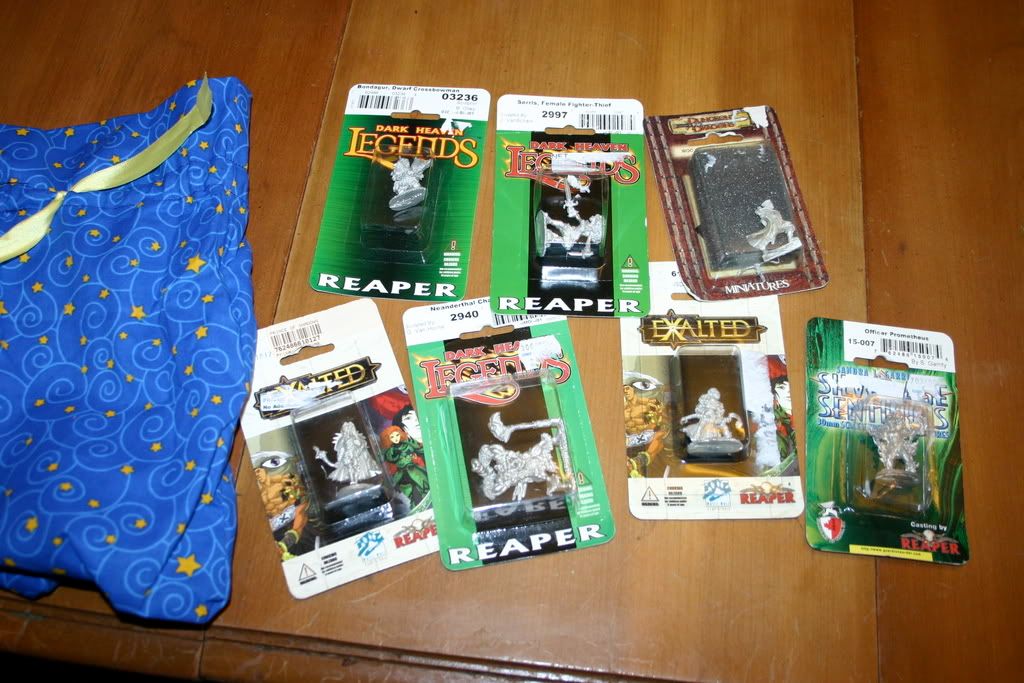 and these bookmarks were extra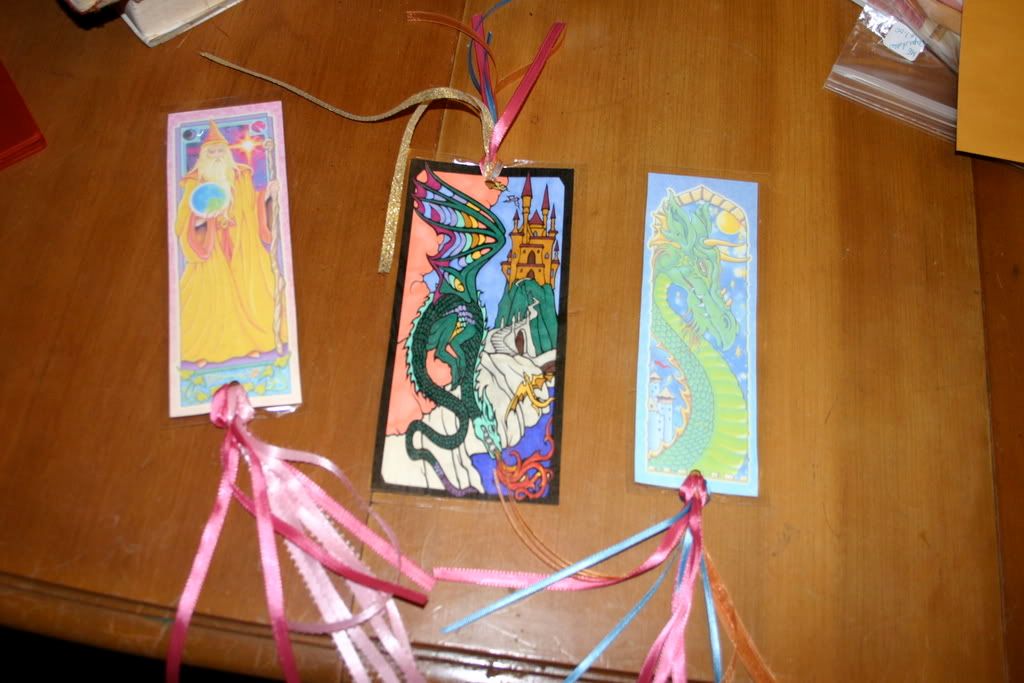 and that concludes the D&D portion of the program
now on to PIRATES!!!
i made a little pirate stuffy out of felt
and a piece of a twig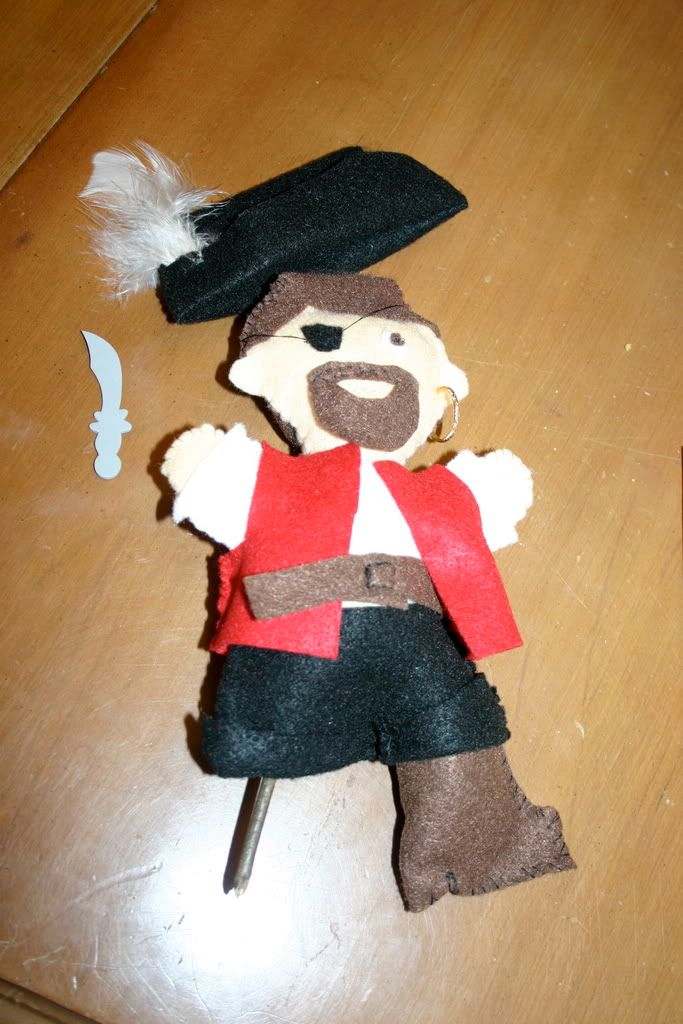 his hat is removable.
and here is the stern view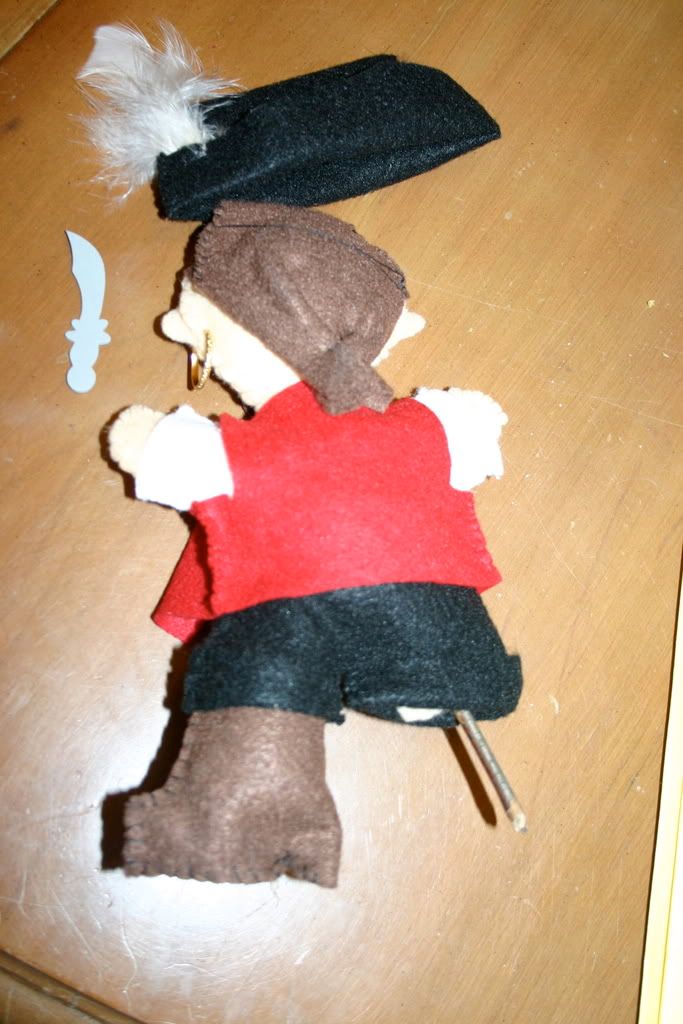 i thought he was cute. this was also a new craft for me. i will have to make more of these dudes!
and my finale is something my kids thought was pretty weird
a pirate dress-up kit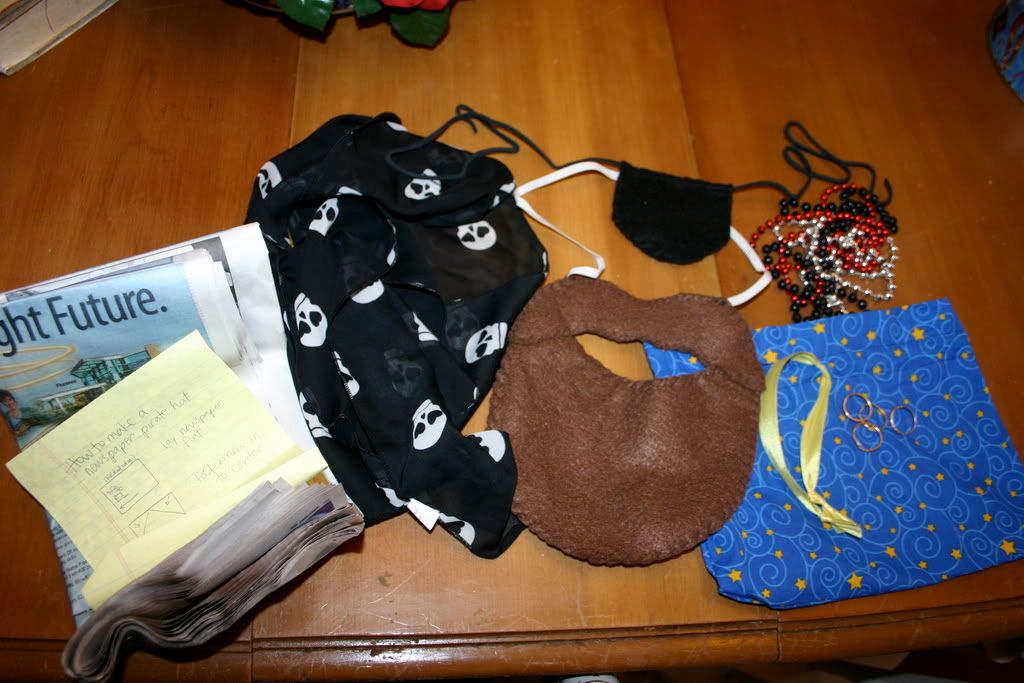 i made an eyepatch out of felt and a piece of leather lace, and a beard out of felt and elastic
and i got a few gold rings to use for earrings (same as our pirate buddy up there has)
i also threw in some beads, because that's piratey, right (a la Gasparilla)
and a piratey (well at least it has skulls on it) scarf
and some newspaper and instructions on how to fold her own pirate hat
weird? maybe, but i think it's pretty darn cute
ummm. okay. so that's it. don't know why she hasn't responded but i hope all is well.
and thanks for letting me post in your gallery!