okay, so here are all of my rockin' items from betzi:
three little toys shaped like fruits (how cute are they?!):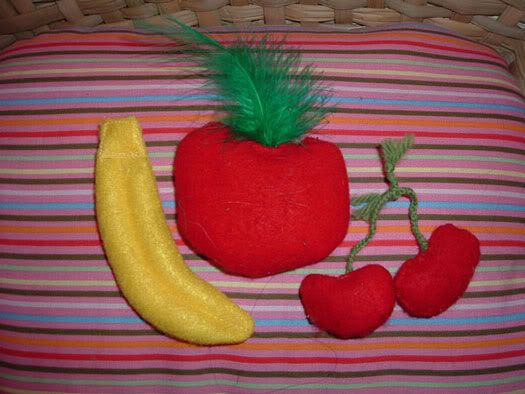 a little round squishy bed: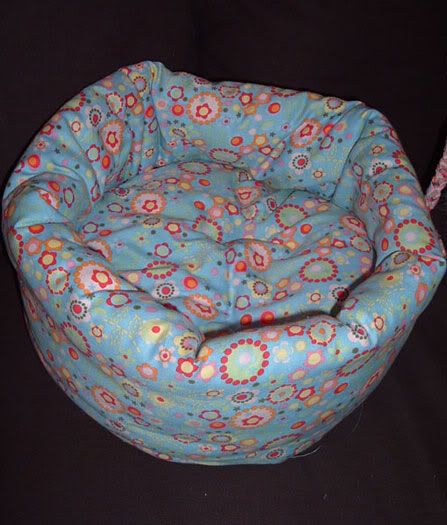 which betzi was worried that my fat kitties wouldn't fit into, but they immediately (seriously, no more than 5 minutes after removing it from the box) made themselves comfortable in, this is a pic of one of the two larger kitties even. after she got out the other two took turns: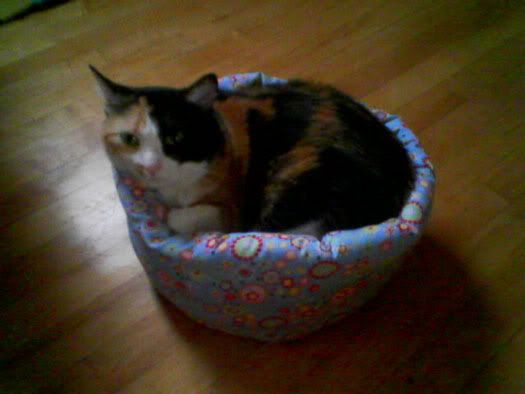 and a bigger bed in a basket with dangly bells and feathers!: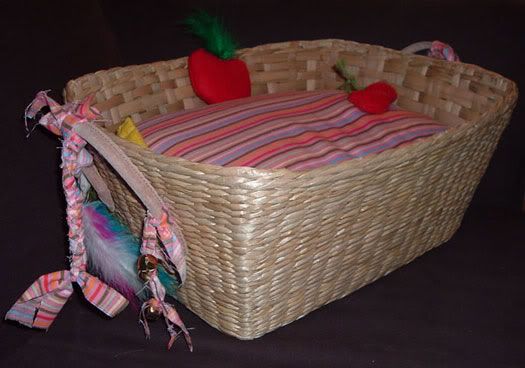 thank you so much betzi!! everything is amazing and the kitties are delighted
and then since betzi is out of town for a while, here are the things that i sent her kitties:
two kitty quilts (unfortunately, i forgot to take pics before rolling them up...the green one has a fleece backing with kitties on it and the other has purple fun fur on the flipside):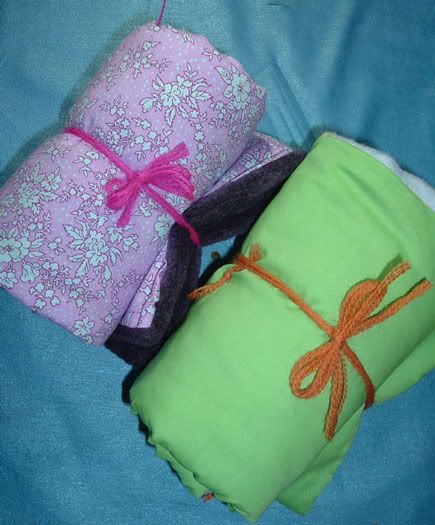 a dangly felt birdy with feathers: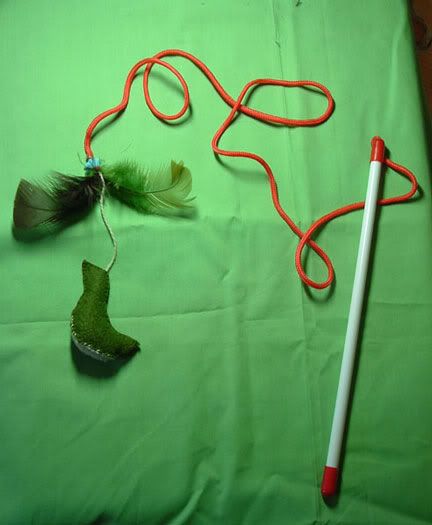 and a little felt shrimpy with catnip (made from a pattern of another craftster member, but i can't seem to find the page right now):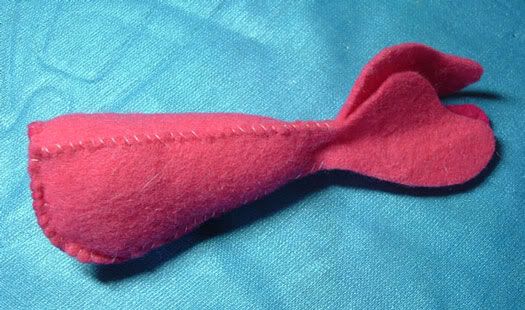 i hope her kitties enjoy!