raina.storms- your card is really cool and fun!
So here are my first cards for this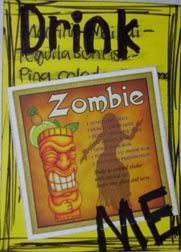 consecutively
#1
Introduction
-the background is fabric so it is more like a shirt.
#2
Love
- this one was supposed to be for the February ATC challenge but i never finished it so i finally did!
#78
Drink
- this one is my favorite out of these.
3/100