I saw this Daria stencil somewhere, and I really wanted to use it, but i didn't know on what.
A shirt was too easy.
So I found this plain-sad-gray tote and added some color and
D
A
RIA
!
It's not hard to do, but here is a tutorial anyway. I hope you like it!
Step 1:
Print out a stencil.
Preferably print it on
freezer paper
, since it's so easy to deal with and flexible and it even irons on if you want to.
Then cut out the parts you don't want to paint in.
Step 2:
Tracing.
You can use a fabric marker, white gel pen, basically anything that washes off.
I used a blue pen, but I am soon finding out that it might have not been a brilliant idea.
Step 3:
Pick colors and paint.
I chose forest green, magenta, ocean blue, and mellow yellow. (i love those names)
For my paint I used regular acrylic paint and added some
Textile Medium
so it will stay permanent on my fabric.
You can buy it at any craft store. It's cheap too.
Then just paint!
I'm pretty happy with the result.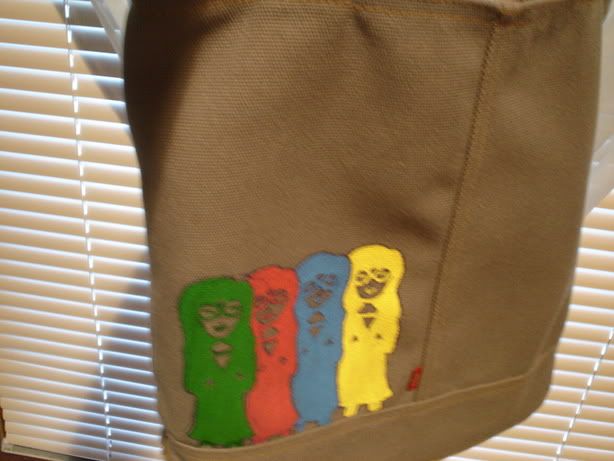 I could have done better
but,
what do you all think?