I made the corset part of a costume I'm making for our local fantasy/ren fair. It doesn't have a lot of support (as it's a costume pattern) so I think I'm going to put an extra bit of the pink fabric behind where the eyelets are so I can wear a strapless bra with it - or whenI'm all done the wings could cover that part. I still have to make wings (and maybe the undershirt that goes with this) and the skirt with tiered ruffles.
Anyway I wanted to share because it's the first time I've done eyelets or any boning (only on the sides in this pattern) and I think it turned out ok).
Also, for the eyelets I used my scrapbook eyelet setter and hammer and it worked great. I've heard people having trouble with the eyelet presser. Sometimes the simple way is the best way.
The pattern I used was 4902
Front view: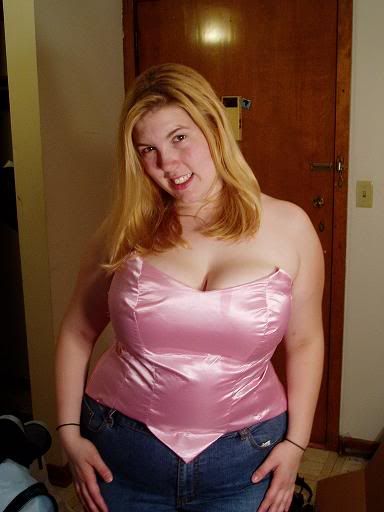 Back View: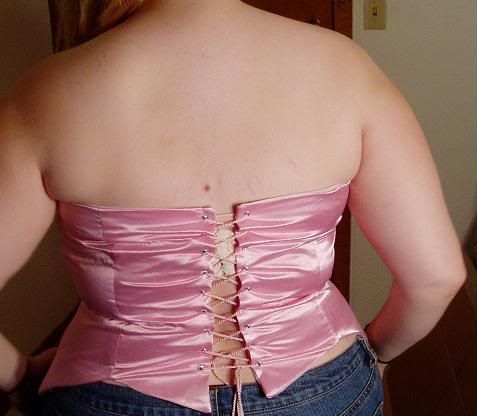 Up close on eyelets: