One of my friends is pregnant and really missing being able to eat sushi, so when my boyfriend and I went over for game night, I brought this: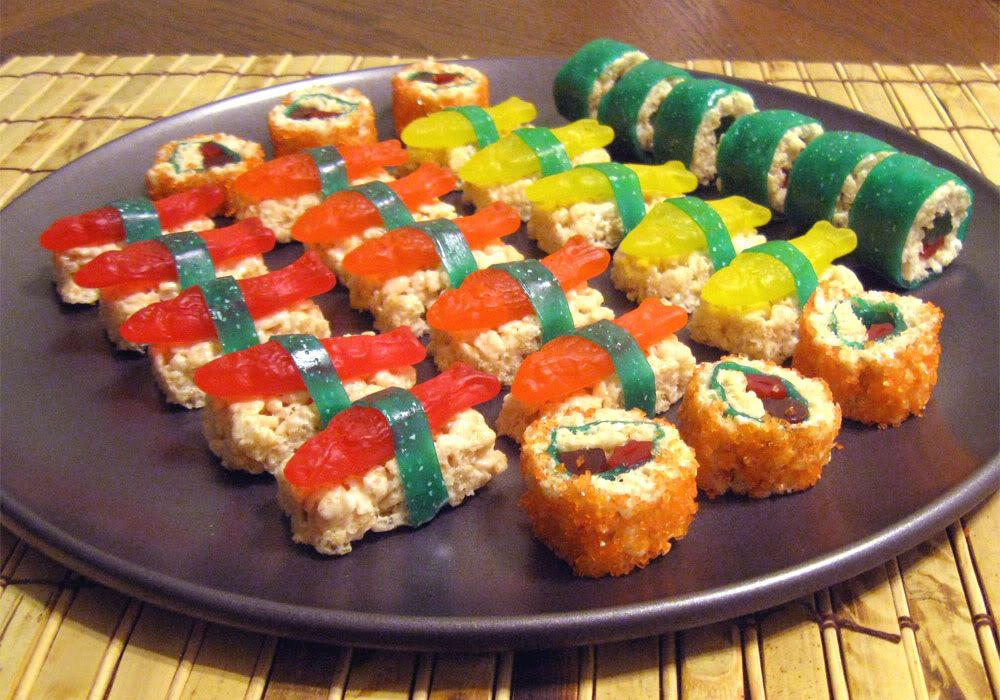 Like many candy sushi recipes I saw on the internet, I used Rice Crispy treats as the rice, gummy worms and Twizzlers inside, Swedish fish as, well, fish, and green fruit roll-ups as the nori. It was totally my own idea to use orange sugar (from a pack of sugars in Halloween colors) as roe though. The only hard part really was finding the green fruit roll-ups, but I found some Kroger brand "Alien" ones that unfortunately have white speckles, but eh, close enough.
I brought chop sticks to eat them with, and they were a hit! Totally fun to make, not too difficult, and pretty tasty!