Inspired by -->
https://www.craftster.org/forum/index.php?topic=57896.0
I bleached a plain old shirt with my own little RENT stencil. Woo.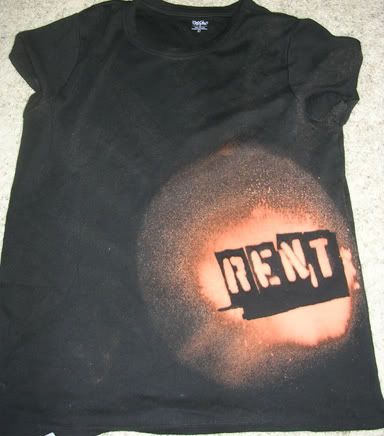 Close-up shot!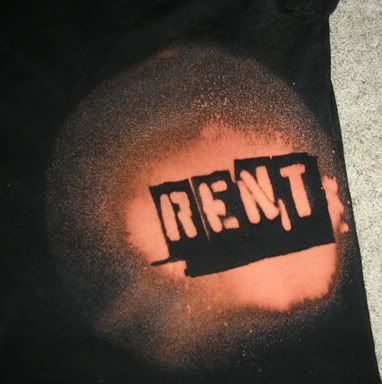 My sprayer didn't make cool little blobs, and I was really impatient, so I sprayed it too much (thus the excessive bleeding
). It's very circular because i was working on a stool. (I like appleshannon's shirt better... oh well.)
I heart RENT.