In keeping with the stereotype that any good knitter will make a useless cozy for just about anything, I give you all the coffee press cozy: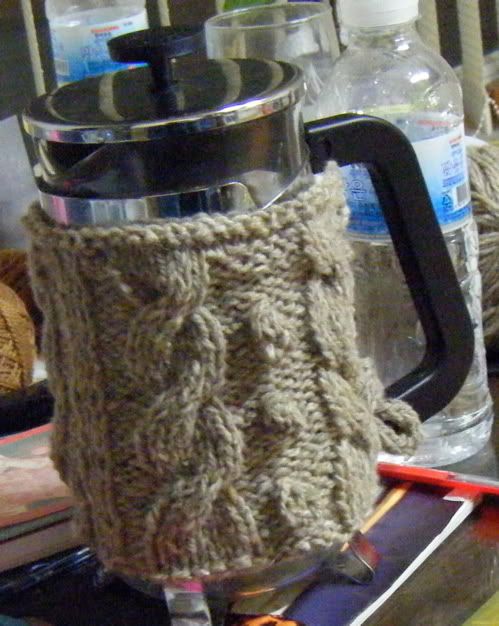 In my defense, there is at least a story behind this - because I've moved to Korea, where the apartments are designed more for airflow than warmth, my apartment tends to get quite cold on Sunday mornings, when I want to take my time drinking my morning coffee. So I wanted something to keep the stuff in the pot warm while I drank out of my little mug. . .and I think it's kind of cute. If that helps.
The pattern I used is written up
here
, for anyone interested.