Hey all,
I received a fantastic package from AlmostDawn last week.. unfortunately it remained at my landlady's apt. until yesterday as I was out of the state due to a family emergency. Anyways... I wanted to share the loveliness that ensued within said package...
First, a mug like the one Sheldon made Howard and an extra flower barrette (perhaps a Penny Blossom?)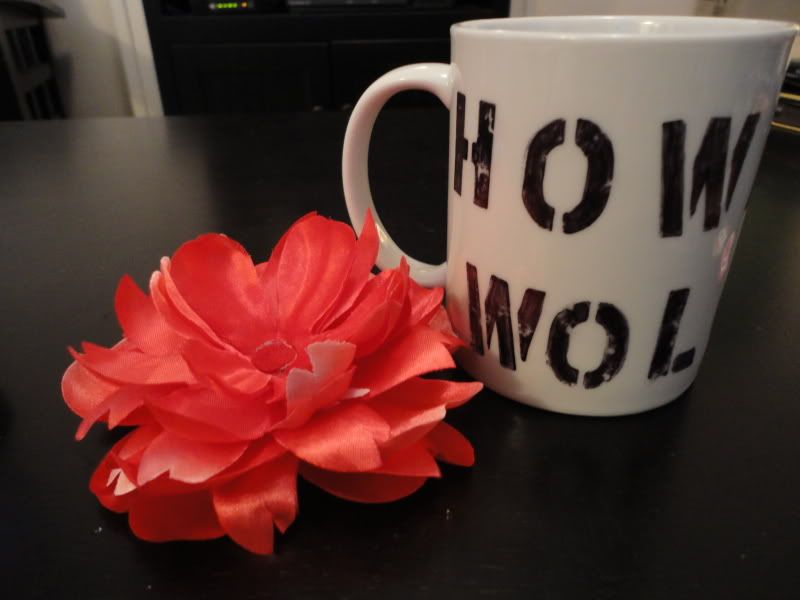 Next, some sweet repurposed earrings. AlmostDawn was right on in thinking Howard would make something like this to give Bernadette! And some awesome key caps that I already have on my work keys.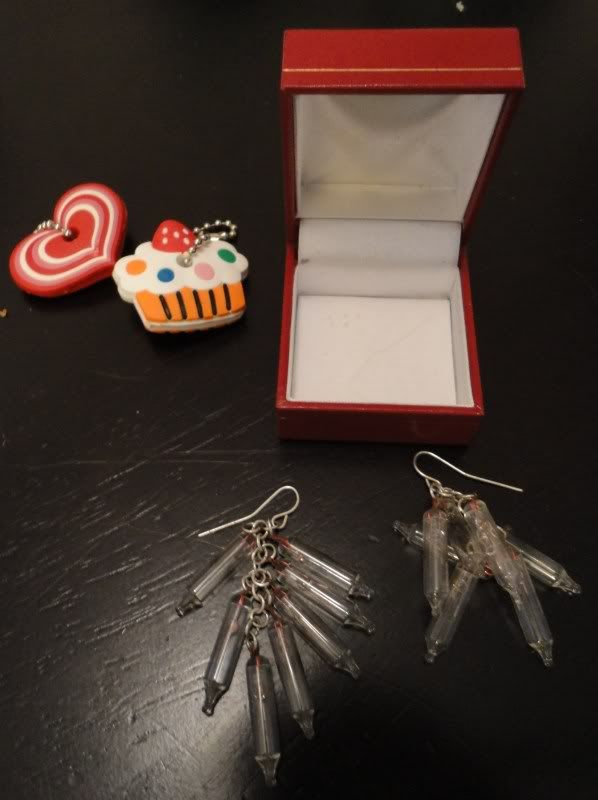 And finally.. my favorite and definitely a big undertaking by my partner seeing as she had not previously made origami stars like these.. A Origami Star Mobile like one on my wist. I adore it and it is now hanging with some huge yarn spheres I have and really just reminds me of "The Big Bang" in general!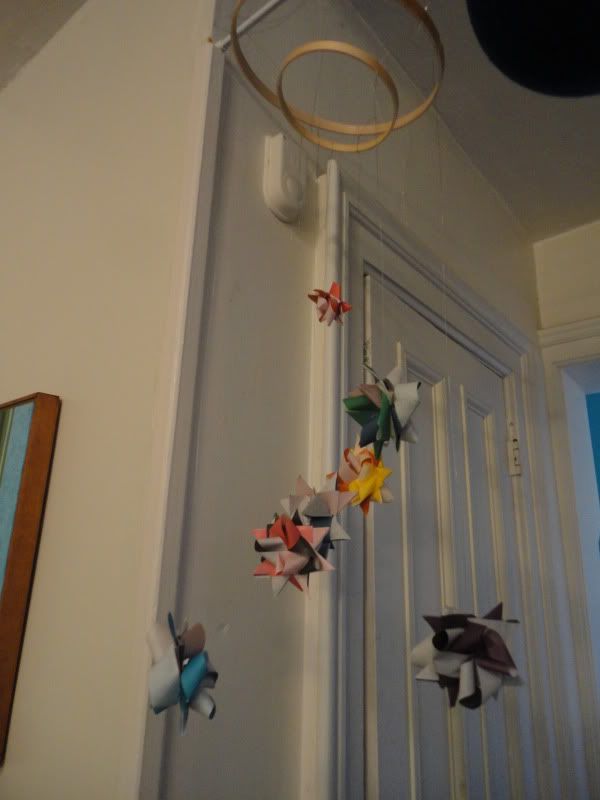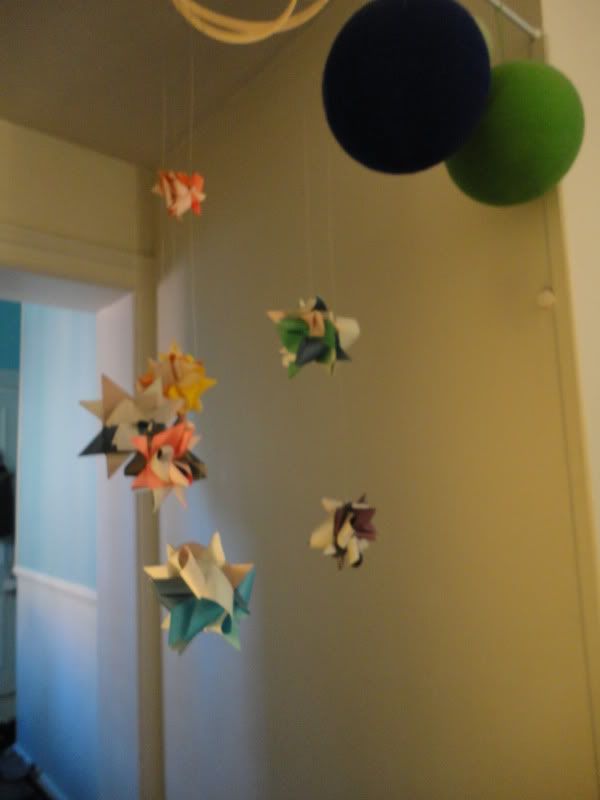 An amazing first swap for sure! Thanks so much AlmostDawn!