EDIT: Sorry for all the modifications. My browser is being a complete PAIN in the ass right now and I'm impatient. Please bear with me...
It's been almost a year since I last posted here on Craftster, and I think my hiatus is over for good! Yay!! Anyway, usually I lurk the crochet forums, but a few months ago, I learned the basics of bead weaving. Since then, I've been on a beading frenzy. Today, I've decided to show off my latest piece. It's a double St. Petersburg stitch bracelet, with eyelets running along it's length.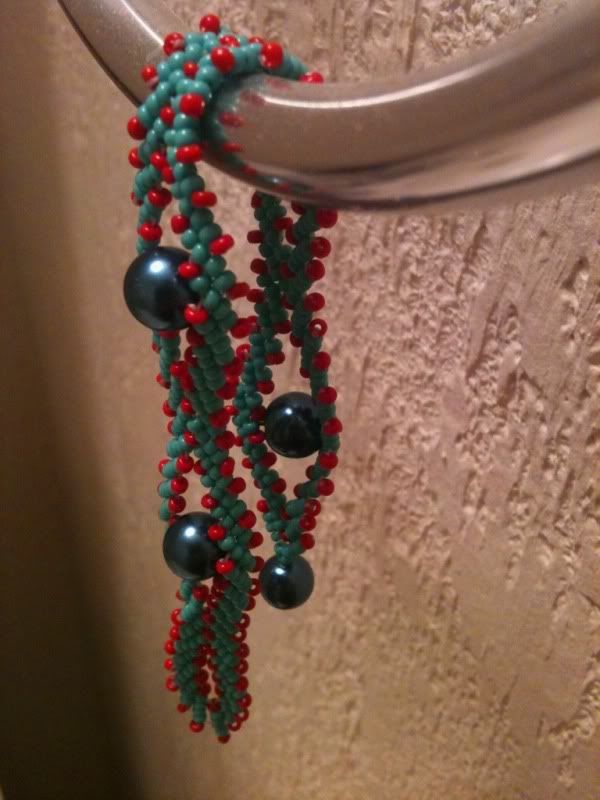 This image shows the colors the best. In the next ones, the blue looks a little more like mint green to me.
This pattern can be found in The Beader's Handbook 2 from the editors of the Bead & Button. I used size 11 seed beads in two contrasting colors, and 8mm glass pearls in a similar blue.