EDITED to add more pictures.
Loving everyones fiber/yarn!! They're all so fluffy and squishy-looking!! There are sone great colors too.
I know it's technically not Friday on the east coast of the US right now, but I only just barely missed it!! I started and finished this bitty 72 yard skein this evening. I honestly don't know for sure what the fiber content on this is, but I'm thinking merino...a friend gave me this little sampler bag a few weeks ago and the tag that cane with it didn't say what it was.
Grapevine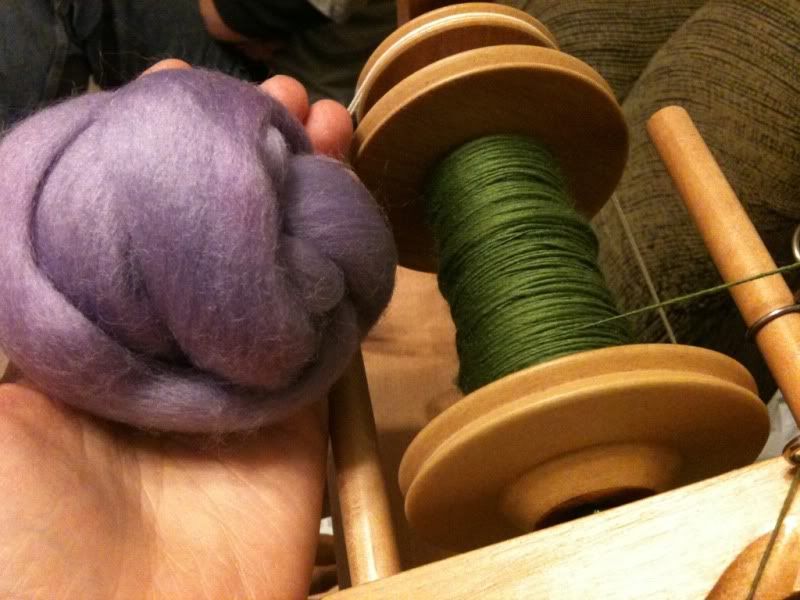 Also, I finished my hat for my guilds competition! (judging hasn't happened yet, unfortunately, because of bad weather, but soon hopefully!) I dyed my yarn, which is a first for me, with some Kool-Aid (red and green) and you can kinda see it in the picture. Not great, but I like it! It's supposed to be a pixie-style hat, and I added brown ear flap tassels to the sides to add a little more to it.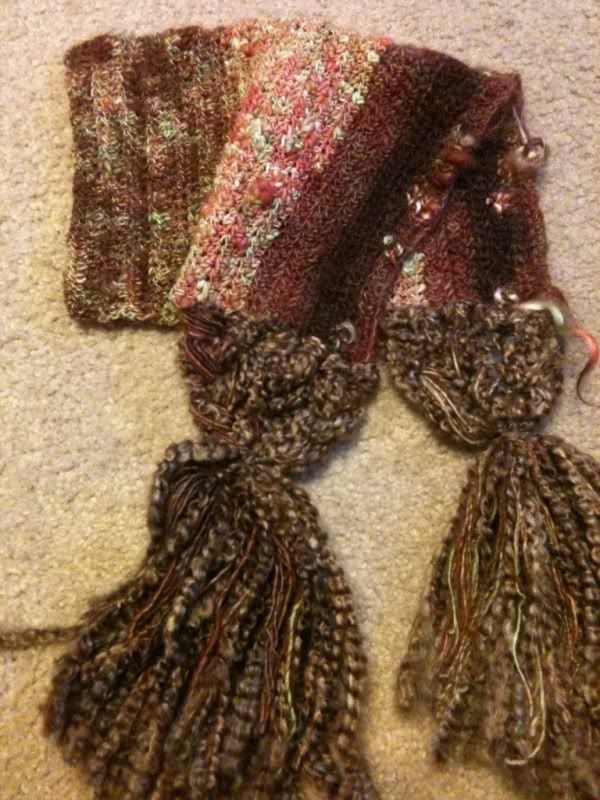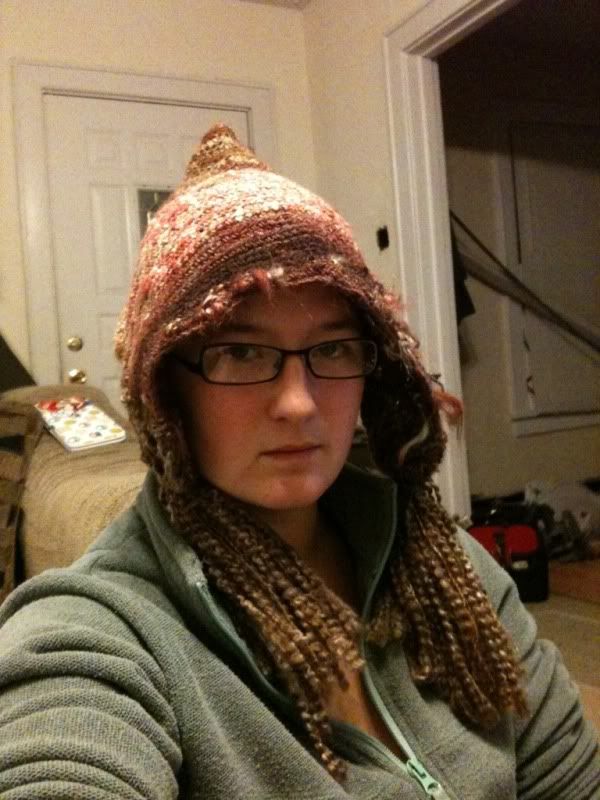 To those who were asking about my guild a couple Fiber Fridays ago, we have a mix of ages! I'm one of the youngest in the group (I'm 23) and we have older women in the group as well and many other ages in between. Several of the ladies also have younger children, and they occasionally tag along with their mothers, which isn't usually too bad. They're all pretty good about minding their manners and such. I only found out about my areas guild through my group of friends which are also fellow knitters/ceocheters/spinners, but it's never a bad idea to just ask around, or even check online!