Yay I got my stuff yesterday (Yup! On Halloween!) Good timing! Isn't it weird how when you seem to be having a crappy day, that's the day when your swap item comes in the mail?
Anyways, I got lot's of goodies!
-A cool jackolantern bag (that is holding all my candy)
-Some magnets (a cat, a witch hat and some pumpkins
-A really really awesome jackolantern dude, that I'm going to have a hard time putting away now that halloween is over
-aaaaaaaand LOADS of chocolate....woot!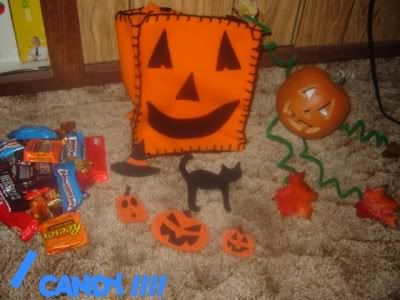 Thanks a bunch to my swap partner erdrewhilda!