Hello all my bike loving crafters!
I thought I'd share a couple pictures with you all!
I love going on long trips with my bike. It started 3 years ago with a short 5 day, 400km trip. The next year it was a weeklong 700km trip, and last year I took my bike on a cross province journey, travelling from Vancouver to Calgary over two months. It was with an environmental organization called "The Otesha Project" which promotes sustainable living for young people. There was 18 of us travelling by bike! Check out
www.otesha.ca
if you want to learn more!
Here is my bike, her name is Blythe, at the end of our trip in Calgary. She may not be the prettiest but she's one tough cookie!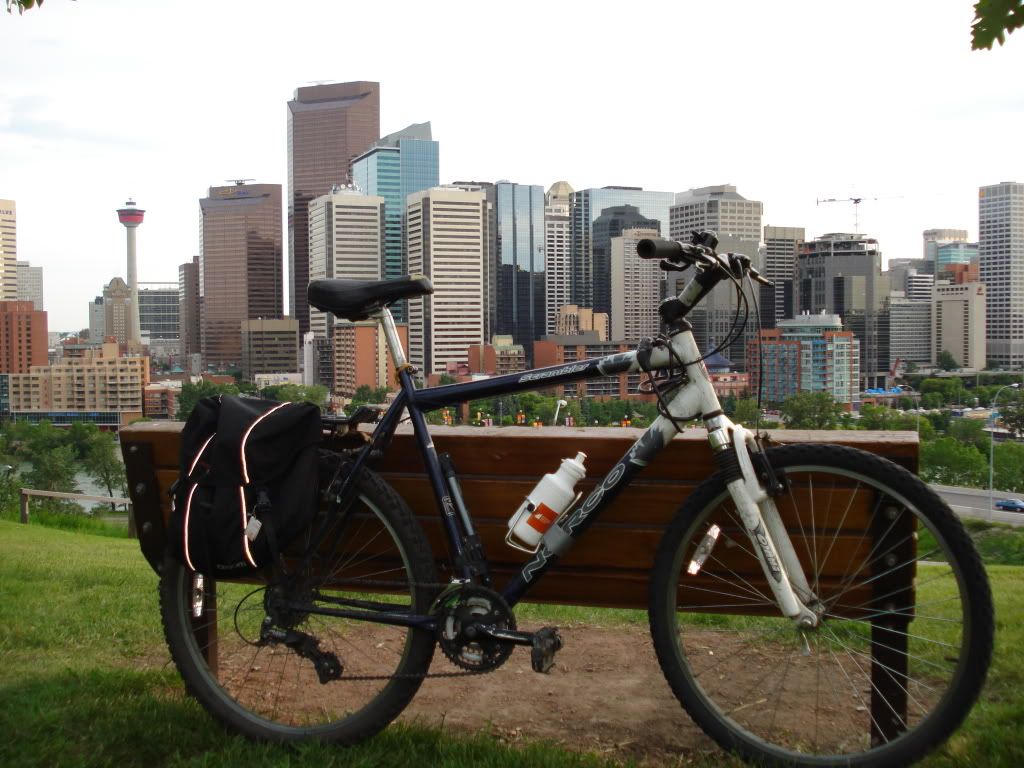 Here's some chalk graffiti that I did with our group in downtown calgary, trying to promote healthy living!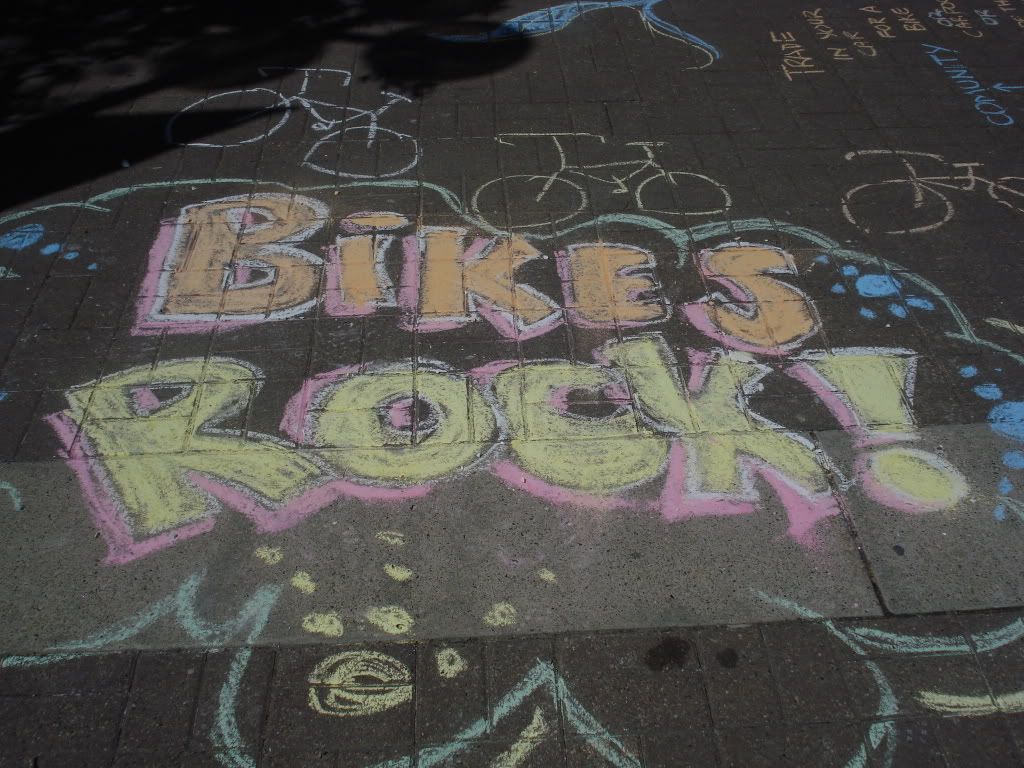 Can't wait for this swap to start!