i updated my pic last night with the bookmarks
but just incase you missed it.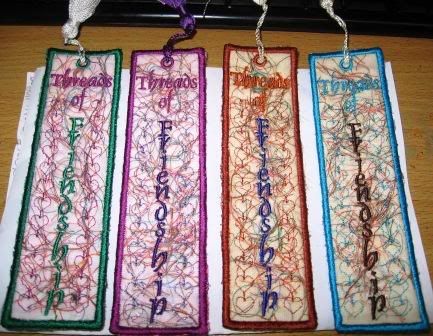 i havent made the embroidered fridge magnets but they are cute sayings birdies etc
just did night duty so hope to get a sample up later today
the bookmarks take a fairwhile to make. deceptive little things! hope you like them.
cyndiq