My little boy had a lovely art display this term for his prep class (first year here in australia) he really fell in love with dinosaurs and his class teacher put on a spectacular Dinosaur Museum art and interactive display. Anyhow here is the pictures..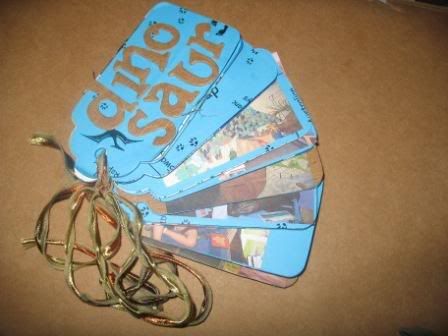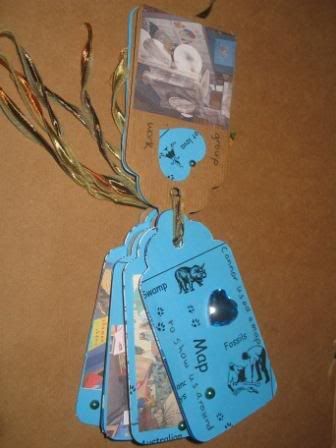 Full tutorial video is on my blog or my youtube channel so take a look if you want some more information.
I took some video and photos. I wanted to give my son something special to celebrate the occasion.
How I made it...
I recycled cardboard to make a tag mini album using my sizzix tag die. I used the little map handout the children used to show us the display as background paper. Added pictures of the display and my son and his teachers. I tied it with some pretty yarn, long enough for little hands to hold. I added some blingy blue hearts, green pearls and brown penwork. I think it turned out so cute. We plan to make many more. Both my sons have made tag book wish lists now lol.
Thanks for looking, please let me know if you make one for yourself!
I had a lot of fun making this and will definitely make more and other shapes.
one less box in land fill.....
cyndi