In the summer, I had a job sewing maternity clothes out of my home. My 8 year old nephew was visiting, and every time he'd walk by me sewing, he'd say "Are you making me a blanket?" And every time, I said "no." So when I asked him what he wanted for Christmas a few weeks later he said without hesitation "a blanket...with cowboys...and lions."
So after much swearing, an endless search on ebay for cowboy fabric, about $80 and a bout of carpal tunnel, here it is: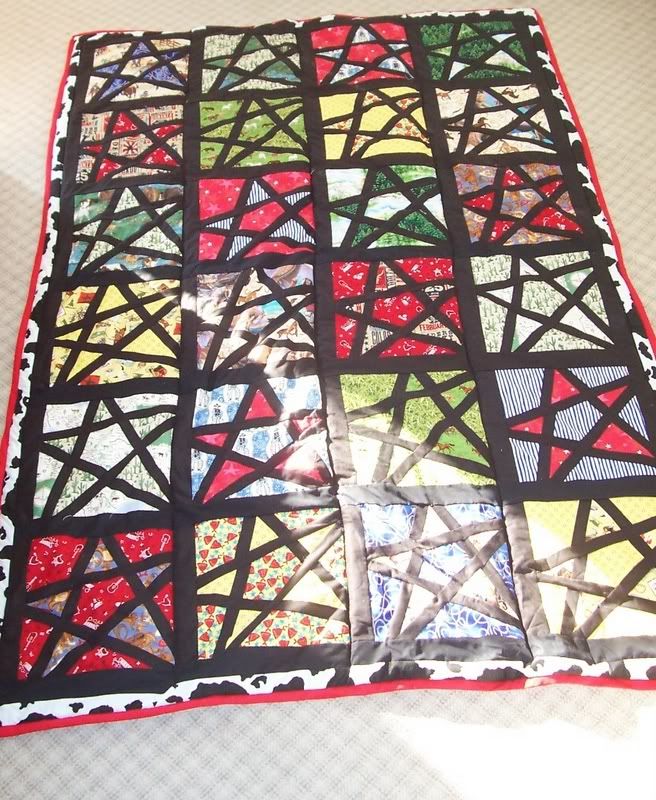 a close up: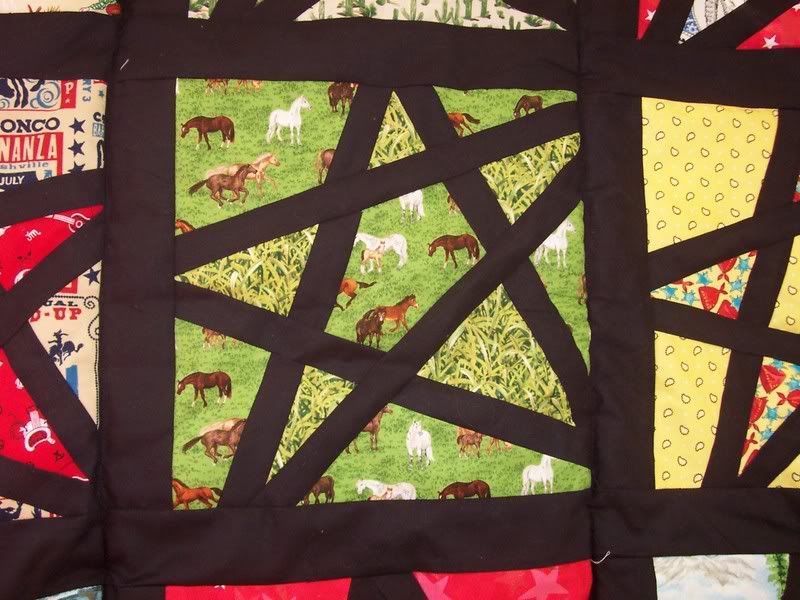 my little monster looooves sitting where she shouldn't be: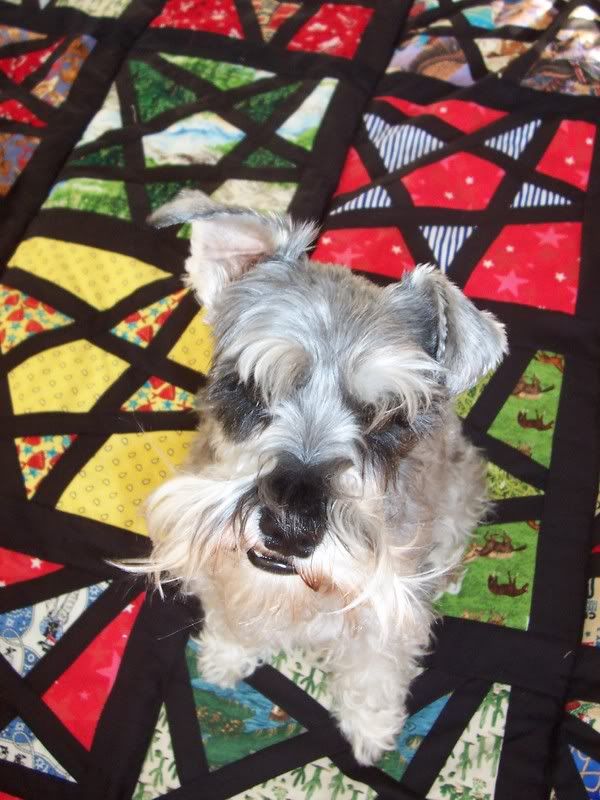 I used a tutorial found here:
https://www.craftster.org/forum/index.php?topic=69055.0
I used 12" squares in a 4x6 grid, added sashings and a border, and binding. It's a really big twin size. The back is the same cow print as the border. The quilting was less than stellar, I just followed the straight lines because it was Christmas Eve, and I was tired. I hand stitched the back of the binding and almost killed my hand, but Thomas loved it. So I GUESS being a good auntie is worth my carpal tunnel. Maybe.